From the Shelf
The Activism of Jimmy Carter
Former President and Nobel Peace Prize winner Jimmy Carter has worn multiple hats in his nine active decades. His diplomacy on behalf of Middle East peace, the rights of women and the advancement of social change began during his presidency and continues with his work at the Carter Center. An author of 30 books, Carter is not afraid to confront difficult issues.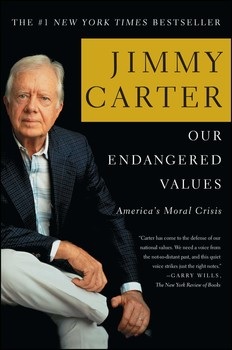 In 2005, in
Our Endangered Values: America's Moral Crisis
(Simon & Schuster, $16), Carter argued that a decline in our nation's values was being hastened by the rise of fundamentalism and a blurring of the lines between church and state. The book continues to be relevant 13 years later, with Carter tackling head-on social issues that are still at the center of often bitter debate today: women's reproductive rights, LGBTQ rights, civil liberties, science, religion and environmental degradation.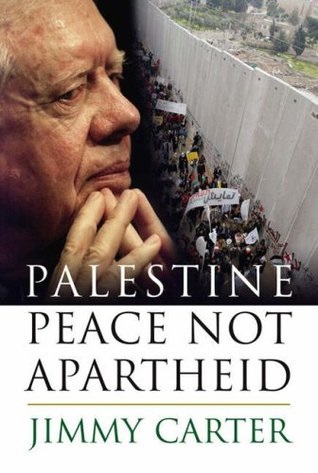 Palestine: Peace Not Apartheid
(Simon & Schuster, $15) is Carter's pragmatic and impartial outreach on behalf of a long-stalled Middle East peace process. When interviewed in 2007 by NPR's Steve Inskeep, Carter took pains to point out that his controversial use of the word "apartheid" in the book title was an acknowledgement of Israel's occupation of Palestinian land in the West Bank and not a reference to racism.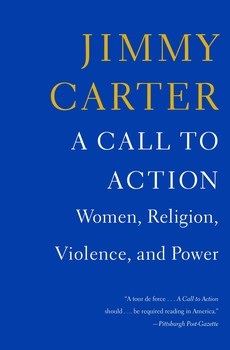 In
A Call to Action: Women, Religion, Violence, and Power
(Simon & Schuster, $16), Carter shares his deep-seated belief in the equality of all people. While dealing with unsettling topics such as human trafficking, rape and the particular suffering of women during wartime, he is always hopeful, offering realistic solutions for protecting the human rights of women worldwide.
Carter is, above all, a humanitarian, and his books are a rich source of wisdom and constructive advice in unpredictable times. --
Shahina Piyarali
, writer and reviewer

In this Issue...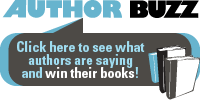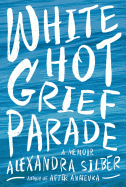 Actress and Grammy nominee Alexandra Silber tenderly recounts the months she spent at home with her mother and three close friends after the death of her beloved father.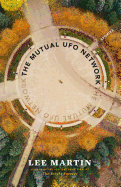 A superb story collection by a finalist for the Pulitzer Prize that brims with tragedy and compassion.
Review by Subjects:
Fiction ⋅ Mystery & Thriller ⋅ Biography & Memoir ⋅ History ⋅ Philosophy ⋅ Nature & Environment ⋅ House & Home ⋅ Children's & Young Adult

From City Lights Bookstore
Upcoming Events
07/20/2018 - 6:30PM
Asheville poet, Alida Woods will read from her collection on Friday, July 20th at 6:30 p.m. at City Lights Bookstore. "Disturbing Borders is filled with wonder(s). This is a collection of unique homecomings in which "borders" take on the many expectations both made manifest and broken, and promises reknit into stronger fabrics. The reader follows happily through literal and figurative landscapes of shadowy tints that only Alida Woods could create," said Katherine Soniat, author of Bright...
Patrick Frank: Song Lyrics as Poetry
07/21/2018 - 3:00PM
Patrick Frank will visit City Lights Bookstore on Saturday, July 21st at 3 p.m. He will offer a presentation on looking at contemporary song lyrics as poetry. He will discuss examples of poetic lyrics across all genres and encourage others to share their favorite poetic song lyrics. He will also play acoustic renditions of some of his own original songs. His book of song lyrics, Back to the Sun, will be available for purchase. Patrick Frank is a poet, essayist, and songwriter...
Andrew Lawler's Book on The Lost Colony
07/25/2018 - 6:30PM
Andrew Lawler will visit City Lights Bookstore on Wednesday, July 25th at 6:30 p.m. He will present his book, The Secret Token: Myth, Obsession, and the Search for the Lost Colony of Roanoke. Nathaniel Philbrick, the author of Mayflower, said "A fascinating account of one of our country's great historical mysteries. Fast-paced and wonderfully written, with plenty of surprising turns along the way, The Secret Token is a delight." Andrew Lawler is the author of the highly...
Book Candy
Great American Read Travel Posters
For the Great American Read program, PBS designed travel posters depicting "some of the most fantastical or evocative worlds within these novels," Buzzfeed noted.
---
"Lolita, light of my life, eat some cereal." Electric Lit explored "famous first lines of novels, written by your phone."
---
From Dante to I Love Dick, novelist Kirsty Gunn chose her "top 10 books about unrequited love" for the Guardian.
---
Quirk Books screened "the literary roles of Liam Neeson."
---
For Country Life, interior designer Kit Kemp "explains how shelves of carefully chosen books can transform a room."

Great Reads
Rediscover: Stig of the Dump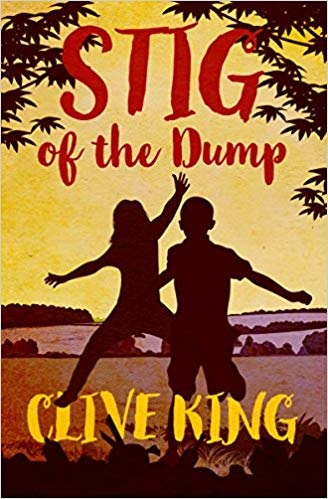 Clive King, a British author best known for the children's classic Stig of the Dump (1963), died last week at age 94. King served as a sub-lieutenant in the Royal Navy Volunteer Reserve from 1943 to 1946, a globetrotting post that included a stop in Hiroshima shortly after its destruction. King's later career, prior to becoming a full-time writer in 1973, was equally itinerant: he worked for the British Council in Amsterdam, Belfast, Aleppo, Damascus, Beirut, Madras and Dhaka.
King began writing as a child. His first book, Hamid of Aleppo, about the adventures of a Syrian Golden Hamster, was published in 1958. King's other works include The Twenty-Two Letters, The Town that Went South, The Night the Water Came, Me and My Million, Ninny's Boat, The Sound of Propellers, The Seashore People, Snakes and Snakes and several plays for children.

Stig of the Dump (illustrated by Edward Ardizzone) follows Barney, a boy staying with his grandparents in southern England who stumbles upon a chalk pit filled with rubbish. He meets Stig, a caveman who lives in the dump and doesn't speak English. The two manage a friendship without words by hunting, collecting firewood, fixing Stig's den and catching burglars, among other adventures. Stig of the Dump has been adapted for television twice and is often read in schools. It was last published in 2016 by Open Road Media ($11.99, 9781504037709). --Tobias Mutter
Children's and YA Book Pairings
Read-alikes are a fantastic way to nurture a love of reading in children and teens. Loved Harry Potter? Check out the
A Wizard of Earthsea
series! Adored
The Hate U Give
? Try
Dear Martin
! They give a reader something fresh (but still similar) to try as they hone their tastes and interests. Here are some titles that aren't quite twins but that will almost certainly pair well for readers who are looking for more, but maybe not necessarily of the same thing.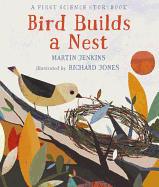 Bird Builds a Nest: A First Science Storybook
by Martin Jenkins, illus. by Richard Jones (Candlewick, $16.99, hardcover, 32p., ages 4-6)
Bird Builds a Nest by Martin Jenkins and illustrated by Richard Jones introduces young readers to the science and beauty of nest building; in How the Finch Got His Colors, author Annemarie Riley Guertin and illustrator Helena Pérez García bring a Flemish myth to life. This fact and fiction match up of books with bold illustrations and approachable language should please any budding avian enthusiast.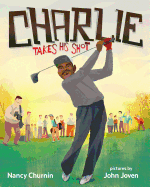 Charlie Takes His Shot: How Charlie Sifford Broke the Color Barrier in Golf
by Nancy Churnin, illus. by John Joven (Albert Whitman, $16.99, hardcover, 32p., ages 4-8)
In Charlie Takes His Shot, Nancy Churnin and illustrator John Joven tell the story of African American golfer Charles Luther Sifford who, as a child, "could strike the ball farther and truer than anyone," but wasn't allowed to play in the PGA until he was 39; in Game Changers, husband-and-wife author/illustrator team Lesa Cline-Ransome and James E. Ransome create a stunning nonfiction work about the Williams sisters, "two of the most popular athletes in history." Young sports enthusiasts will undoubtedly enjoy these nonfiction picture books about incredible, trailblazing athletes.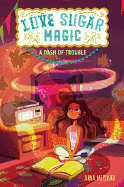 Love Sugar Magic: A Dash of Trouble
by Anna Meriano, illus. by Mirelle Ortega (Walden Pond Press/HarperCollins, $16.99, hardcover, 320p., ages 8-12)
In Love Sugar Magic by Anna Meriano and Mirelle Ortega, 11-year-old Leo discovers she comes from a line of brujas (witches) and tries to learn magic on her own; lonely Alberto's days are transformed when a young, scared boy and his magical bird become part of his life in Matilda Woods and Anuska Allepuz's The Boy, the Bird, and the Coffin Maker. These two books have very different rules of magic but are complementary as middle-grade fantasy adventures with young people learning truths about their world.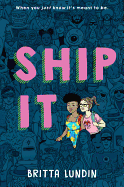 Ship It
by Britta Lundin (Freeform, $17.99, hardcover, 384p., ages 14-up)
Doing It! by Hannah Witton (Sourcebooks Fire, $16.99, hardcover, 352p., ages 12-up)
As she navigates online fandom, fanfic and realizations about her sexuality, 16-year-old Claire falls in love with a young woman for the first time in Britta Lundin's Ship It; Hannah Witton's Doing It is an honest and funny sex education guidebook for teens emphasizing deep knowledge, acceptance and respect and addressing topics like consent, sex shaming, body image and sexting with verve and wisdom. Yeah, one is realism with fantastical sexy elements and one is nonfiction, but where better to go after reading some steamy fanfic than a no-holds-barred, direct conversation about doing it?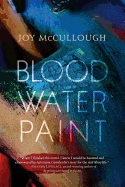 Blood Water Paint
by Joy McCullough (Dutton, $17.99, hardcover, 304p., ages 14-up)
The Poet X
by Elizabeth Acevedo (Harper Teen, $17.99, hardcover, 368p., ages 13-up)
In Joy McCullough's Blood Water Paint, 17-year-old Artemisia Gentileschi struggles to make her way as a woman and a painter in a time where women are seen as little more than property; in Elizabeth Acevedo's The Poet X, 15-year-old Xiomara wants to identify as a poet, but doesn't know how to blend it with her other identity as a well-developed daughter of strict Dominican-American immigrants. Okay, so this pairing might simply be a read-alike--young adult, poetry, bright and artistic young women--but they're both incredible, so read them both right now.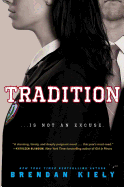 Tradition
by Brendan Kiely (Margaret K. McElderry Books, $18.99, hardcover, 352p., ages 12-up)
Brendan Kiely's Tradition depicts two teens (one male, one female) working to be heard and seen at their historically male, elite boarding school; in I Have the Right To, Chessy Prout, the St. Paul's School sexual assault survivor, bravely tells her story. Moving from the fiction to the nonfiction or the other way around, these titles complement each other in their deft treatment of the subject material and feel as if they were made to be read concurrently.
Book Reviews
Fiction

Dzanc Books, $26.95, hardcover, 304p., 9781945814495
Simon & Schuster, $26, hardcover, 320p., 9781501183478
Grove Atlantic, $16, paperback, 320p., 9780802128263
Morrow, $26.99, hardcover, 384p., 9780062823311
Mystery & Thriller
Mulholland Books, $27, hardcover, 464p., 9780316563505
Biography & Memoir

Pegasus Books, $25.95, hardcover, 288p., 9781681777641
History
W.W. Norton, $27.95, hardcover, 336p., 9780393239348
Philosophy
Oxford University Press, $12.95, paperback, 160p., 9780190867218
Nature & Environment
University of Chicago Press, $20, paperback, 240p., 9780226348131
House & Home
Monacelli Press, $60, hardcover, 262p., 9781580934848
Children's & Young Adult
Margaret K. McElderry, $17.99, hardcover, 272p., ages 8-12, 9781534406261
Delacorte, $17.99, hardcover, 320p., ages 12-up, 9781524770198
--- SPECIAL ADVERTORIAL OFFERINGS ---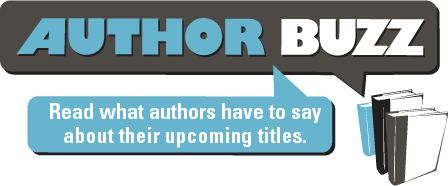 Dear Reader,

In my forties, I woke up one day and realized I had a drinking problem. In LUSH, I examine the struggle I had with alcohol, a struggle many middle-aged women face. But, I didn't get sober. I dealt with the problems behind the drinking and found I could moderate. Called "Beautifully poignant, fiercely funny, and infinitely relatable," LUSH follows my story as I attempted to rediscover awe in my life and leave my regrets—and the bottle—behind.

Write me at kerry@kerry-cohen.com for a chance to win 1 of 5 copies of the book!

Kerry Cohen
www.kerry-cohen.com








Publisher:
Sourcebooks

Pub Date:
July 17, 2018

ISBN:
9781492652199

List Price:
$15.99

Dear Reader,

Fans of Louise Penny and her Three Pines residents will feel at home with my whip-smart, quirky, ethical characters who value the strength of their community ties and who treat dogs like part of the family.

Help celebrate the fourth book in my Maggie McDonald series by entering to win one of five books I'm giving away to fans of small-town mysteries. Write to me at maryfeliz@maryfeliz.com with the title "DISORDERLY CONDUCT Giveaway" to throw your name in the ring!

Mary Feliz
www.maryfeliz.com/books








Publisher:
Kensington

Pub Date:
July 10, 2018

ISBN:
9781516105298

List Price:
$15.00