From the Shelf
Translating Suspense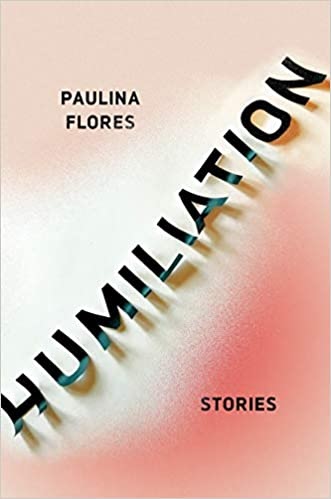 The other day I was reading a short story called "Teresa" by Paulina Flores. It appears in the sparkling collection Humiliation (Catapult, $16.95) and observes a woman as she considers the plight of a girl who appears to be lost at the public library, spurring a memory of when she was a lost child and assumed a false name. Through meticulously teased-out details, the narrator spools out a story of happenstance and deceit with such delicacy that my attention was rapt from beginning to end.
Flores is a compelling writer, transforming every quotidian element into a finely wrought hook. It also dawns on me that this multitude of hooks worked on me thanks to the careful touch of Megan McDowell, who translated the Chilean author's work from the Spanish. And to do so effectively, McDowell had to preserve the author's detail-oriented style.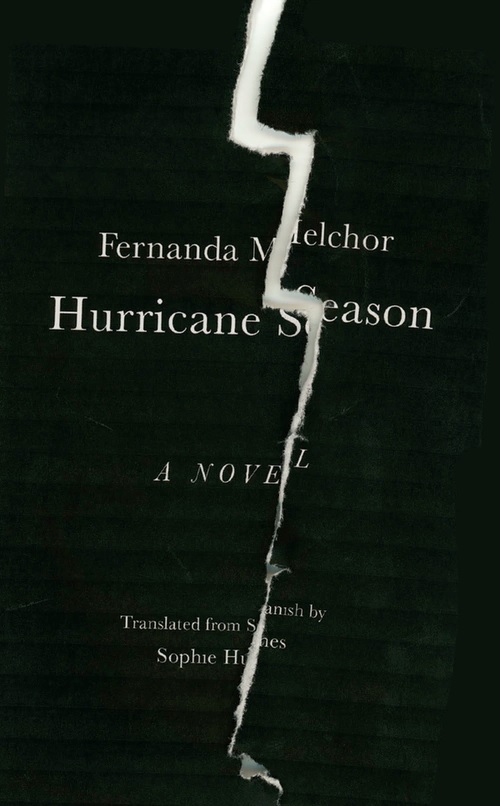 Sophie Hughes manages a similar task in her translation of Mexican author Fernanda Melchor's elaborately twisted sentences in the riveting Hurricane Season (New Directions, $16.95)--with nary a period to the page. To translate not only the words but also the breathless style is crucial to the magic Melchor works in this gruesome story about a town's murder of a witch, because it enacts that sinister insistence present in all great urban legends.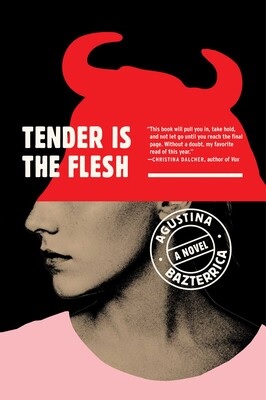 I also recently enjoyed Tender Is the Flesh by Agustina Bazterrica (Scribner, $16), winner of Argentina's Clarín Novela Prize, whose style is perhaps the opposite. In Sarah Moses's translation, the oppressive atmosphere necessary to support a cannibalistic social regime emerges in terse, austere sentences--delivered rapidly and with a level of directness that leaves no room for doubt or second-guessing.
As my appreciation for literature in translation deepens, I've begun to revere a translator's name as much as the author's. Because together they work miracles. --Dave Wheeler, associate editor, Shelf Awareness

In this Issue...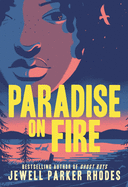 A Black teen from the city who survived the fire that killed her parents confronts the destructive reality of forest fires in this passionate, galvanizing middle-grade survival adventure.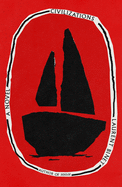 This spectacular alternative history of the Age of Exploration lays waste to settled notions of historical possibility.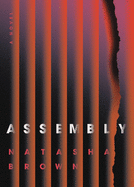 A bold and poignant novel featuring a young British Jamaican woman delivers a devastating indictment of post-colonial British culture in the heart of London.
Review by Subjects:
Fiction ⋅ Mystery & Thriller ⋅ Romance ⋅ Biography & Memoir ⋅ Nature & Environment ⋅ Children's & Young Adult

Book Candy
Ridiculous Book Bans
Mental Floss showcased "11 books that were banned for ridiculous reasons."
---
Author Amber Medland chose her "top 10 books about long-distance relationships" for the Guardian.
---
The Chicago Manual of Style's Shop Talk blog examined " 'one of those who': a singular dilemma."
---
Gastro Obscura featured an "ode to a Denny's Hobbit menu" among other bites in "the long history of fandom food."
---
At Gladstone's Library in Hawarden, Wales, "you can sleep among the books," Atlas Obscura reported.

Bewilderment
by Richard Powers
Bewilderment by Pulitzer Prize-winner Richard Powers (The Echo Maker; Orfeo; The Overstory) is a novel of great pain and empathy. Focusing on a nuclear family but also concerned with ecological collapse and the possibilities of distant space, this is a heart-wrenching story with an important message to convey.
Theo Byrne is an astrobiologist: he writes programs to explore, hypothetically, distant planets that may host life. His work is at the nexus of science, coding and imagination. But readers meet him first in a still more important role: that of single parent to Robin, who is just turning nine. Robin is a special child: artistic, caring, intelligent. "So far the votes are two Asperger's, one probable OCD, and one possible ADHD," but Theo resolutely resists the push to medicate him. Bewilderment begins with father and son in the Smoky Mountains on a camping trip, intended as alternative therapy following yet another outburst at school. It helps Robin immensely, but the larger world awaits. "The cars, the asphalt, the sign listing all the regulations: after a night in the woods, the trailhead parking lot felt like death. I did my best not to show Robin. He was probably protecting me, too." Robin will not tolerate lies. But how can Theo tell the truth about just how vicious our world really is?
Theo's wife, Robin's mother, is absent. Aly was a tireless animal rights lawyer-activist, fierce and indomitable and loving; both man and boy are daily devastated by her loss, which readers slowly piece together: a car accident, swerving to avoid an opossum. "I didn't know how to be a parent. Most of what I did, I remembered from what she used to do." The novel is told in Theo's first-person voice, in constant interaction with Robin; but Aly is ever present, too, as a voice in Theo's head and to whom he turns for advice. On leaving the Smokies, he appeals to her: "We're fine together, in the woods. But I'm afraid to take him home."
Indeed, back in Madison, Wisc., Robin struggles at school and Theo, trying to care for him, falls behind at work. Planetary exploration and the sciences in general are underfunded and under attack by a government administration that blusters and crows on social media. Theo's research partner refers to Robin as "the boy." The school pushes harder to medicate him. Many evenings, Theo and Robin travel together in imagination to distant, dreamed-up planets that just might support life. These interludes are gorgeously rendered demonstrations of love and inventiveness. But the real world continues to rattle.
Another colleague makes an unusual offer. Decoded Neurofeedback, or DecNef, allows patients, or "trainees," to mimic the moods of "target" subjects using real-time, AI-mediated feedback: emotional training via carefully monitored neural states. At nine, Robin is an unusually young subject, but he also has a unique opportunity. Before her death, his mother Aly allowed her own neural activity to be recorded. Now the precocious, troubled, earnest Robin has access to her mental state.
Theo and Robin share an appreciation for the Daniel Keyes story "Flowers for Algernon," and its implications are not lost in Robin's own unprecedented experience. Theo continues to agonize over his parenting, life on Earth and life in the beyond: "Decoded Neurofeedback was changing [Robin], as surely as Ritalin would have. But then, everything on Earth was changing him." Robin sees enormous improvement in his ability to handle his rages and his blues, enjoying learning widely about the natural world, with a switch to home-schooling. He shows an uncanny harmony with and knowledge of his mother's mind, enough to unnerve his father. But there will come a reckoning. Theo and Robin live in a recognizable version of the contemporary United States, beset by climate disasters, political upheaval and hate, wildfires, ignorance. Even as Robin makes his way as an increasingly well-adjusted young activist, bad news bombards their family from all sides, until disaster strikes. Bewilderment circles back to the Smoky Mountains for a gut-wrenching finish in the same place where it began. "From behind us, upstream, the future flowed over our backs into the sun-spattered past."
Powers deserves his reputation as a consummately talented writer. His careful, lyrical prose conveys precisely the intended emotion and tone at the right time, and weaves meanings and significances in complex layers. This superlative novel invites readers to meditate on the natural world, human and animal rights, the potentialities of deep space, the role of science and technology in human societies, the challenges of modern childhood and more. "Maybe humanity was a nine-year-old, not yet grown up, not a little kid anymore. Seemingly in control, but always on the verge of rage." Robin is a delightful character, a bright, sincere, intense child, lovable and challenging. Theo is deeply sympathetic in his dual tendencies toward far-thinking astrobiology and the care of his child ("They share a lot, astronomy and childhood"), and in his fear that he will fail his son. Powers pulls no punches: he portrays a brutal world that will damage Robin, Theo and all humanity in profound and irreparable ways. Bewilderment is a beautifully told story, but one that hurts, too. --Julia Kastner
W.W. Norton & Company, $27.95, hardcover, 288p., 9780393881141
---
Richard Powers: 'Homesick for a Place They Never Knew'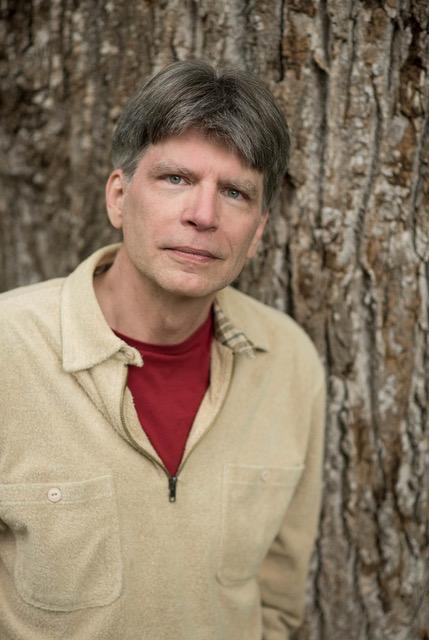 (photo: Dean D. Dixon)
Richard Powers's novels include The Echo Maker (winner of the National Book Award for Fiction, 2006) and The Overstory (Pulitzer Prize for Fiction, 2019). His work often explores the connections between human lives, the natural world, science and technology. He has received a MacArthur Fellowship, a Lannan Literary Award and the James Fenimore Cooper Prize for Historical Fiction, among many others, and he has taught at Stanford University and the University of Illinois. Bewilderment (available now from from Norton) is his 13th novel.
Powers wrote a special "Note from the Author" for the advanced reader copies of Bewilderment that explores the meaning of his novel's title and inspiration, reprinted here.
A Note from the Author
I read the classic "Flowers for Algernon" in sixth grade, when I was eleven years old. Written the year I was born, the story lit up my imagination and settled into that permanent place children reserve for those fables that capture the mystery of life.
In my early sixties, when I came across an account of a remarkable new therapeutic technique called decoded neurofeedback, Daniel Keyes's story returned to me, every bit as vivid as it had been half a century earlier. "Algernon" told of a cognitively challenged man who is granted intelligence far beyond ordinary human limits. Decoded neurofeedback raised the prospect of a similar fable. Suppose researchers perfected an empathy machine that could greatly magnify emotional intelligence? What might we humans learn to become?
Children possess enormous emotional intelligence, but adult illogic can defeat it. While finishing my previous novel, The Overstory, I kept reading accounts of the toll our growing environmental catastrophe is taking on the young. A new word, solastalgia, seemed to take hold overnight. I began to see how we were raising a generation of troubled kids born homesick for a place they never knew. And we adults were relying more and more on a single response for treating the epidemic ravaging our children's mental health: medication.
All children are natural scientists. At the same time, they're also pantheists who know that God is crawling over every inch of the backyard. I had a fierce niece who loved butterflies, and for a long time couldn't stop drawing them. I had a deeply affectionate nephew who talked to "critters," but who flew into violent rages at the stupidity of humans. The little girl managed to grow into an accomplished and mostly happy young adult. The little boy did not. Could another kind of emotional therapy have made a difference?
Bewilderment was, in part, my way of remembering those two, along with so many other troubled children whom I loved without being able to reassure. The reward of writing this story lay in the daily chance to recover my own childhood joy in the endless replenishment of the living world. The word bewilder means to perplex or confuse. But in its origin, it also means to head back into wildness. A childlike love for our wild, entangled home is the only thing large enough to cure what is wrong with us. As Thoreau puts it, "In wildness is the preservation of the world."
Copyright (c) 2021 by Richard Powers. Bewilderment to be published by W.W. Norton & Company, Inc. September 21, 2021.
---
Shelf vetted, publisher supported.

Book Reviews
Fiction

Farrar, Straus and Giroux, $27, hardcover, 320p., 9780374600815

Little, Brown, $23, hardcover, 112p., 9780316268264
Harper, $26.99, hardcover, 336p., 9780063073937
Mystery & Thriller
Soho Crime, $27.95, hardcover, 304p., 9781616957414
Pegasus Crime, $20.95, hardcover, 128p., 9781643138459
Romance
Berkley, $16, paperback, 384p., 9780593198896
Berkley, $16, paperback, 384p., 9780593336823
Atria, $17, paperback, 368p., 9781982170714
Biography & Memoir
Grand Central, $30, hardcover, 384p., 9781538704196
Nature & Environment
Princeton University Press, $26.95, hardcover, 256p., 9780691229003
Children's & Young Adult

Little, Brown, $16.99, hardcover, 256p., ages 8-up, 9780316493833
Little, Brown Books for Young Readers, $17.99, hardcover, 240p., ages 13-up, 9780759554603
Red Comet Press, $17.99, hardcover, 36p., ages 3-6, 9781636550022
---