From the Shelf
What Lives On at the Chelsea Hotel
The names most often associated with New York City's famed Chelsea Hotel don't live there anymore. They were writers and visual artists and musicians and fashion designers. "For many decades, an aura of fame and creativity emanated from the hotel," writes photographer Colin Miller in a note at the beginning of Hotel Chelsea. Built in 1883, the co-op's affordability made it ideal for working artists. But by the 2000s, the building's bohemian chic had garnered a significant following, and with it came the tides of gentrification.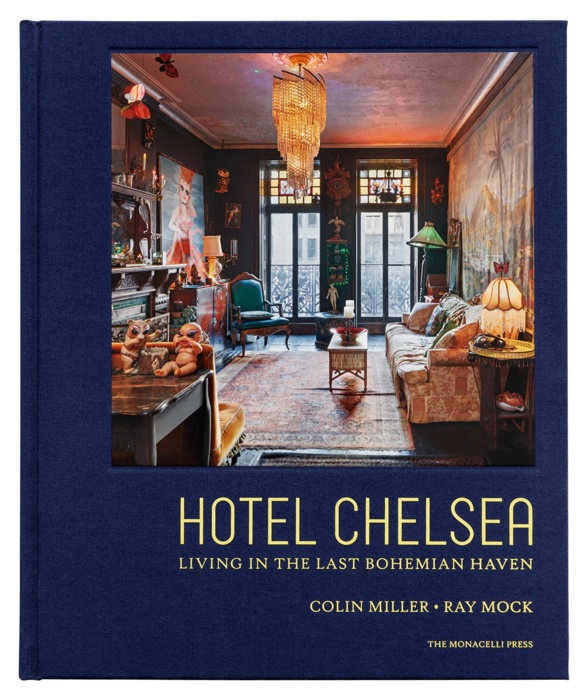 The always polished Monacelli Press delivers a splendid coffee-table book documenting the living spaces of numerous eclectic residents who remain and continue to fight amid ownership changes and renovations. Although the overhaul of the hotel has been slow, Miller and documentarian Ray Mock shot some of the apartments years before a proper interview with residents, whose spaces were altered by new building owners in the interim.
Miller's impeccable photographs highlight each resident's distinctive decor. There are colorful rugs and textiles tenderly strewn about writer Raymond Foye's renovated apartment to "keep a sense of that old vibe." Sybao Cheng-Wilson maintains a sleek, spare aesthetic as curator for the artistic estate of her brother Ching Ho Cheng, who died in 1989.
Some people are hopeful, but not all are--made crystal clear by a somewhat jaded foreword by former residents Gaby Hoffmann (Transparent actress) and Alex Auder (yoga instructor), siblings raised in the milieu. Distilled from an e-mail exchange between the two, it conjures an ongoing tension between disgust toward the soulless onslaught of gentrification and mistrust of the "sweet sickness" of nostalgia.
Public curiosity about the building continues to grow, however. And what might have been a bleak ode to the past has become something more. "Things are changing, but they're not dying or dead, as I had originally speculated," Miller writes. "Over time, the project evolved from a requiem to a celebration of what lives on at the Chelsea."

In this Issue...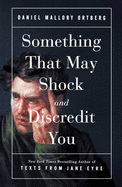 by Daniel Mallory Ortberg
Sidesplitting essays on the transmasculine experience through various pop culture lenses.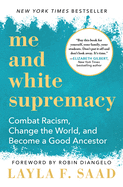 A workbook stemming from author Layla Saad's 28-day #MeandWhiteSupremacy Instagram challenge to help individuals learn to see and address systemic white supremacy.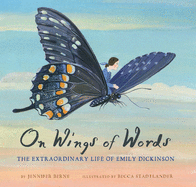 The author of children's biographies about Albert Einstein and Jacques Cousteau teams with a fine artist to profile Emily Dickinson in this charming picture book.
Review by Subjects:
Fiction ⋅ Mystery & Thriller ⋅ Science Fiction & Fantasy ⋅ Graphic Books ⋅ Social Science ⋅ Reference & Writing ⋅ Humor ⋅ Performing Arts ⋅ Poetry ⋅ Children's & Young Adult

From City Lights Bookstore
Upcoming Events
02/21/2020 - 6:00PM
The NetWest program of the North Carolina Writers Network and City Lights Bookstore will host an open mic night at the bookstore on Friday, February 21st at 6 p.m. Folks are encouraged to bring their poetry or short pieces to share. Sign-ups begin at 5:45 p.m. for a 10-minute reading session. The North Carolina Writers' Network connects, promotes, and serves the writers of this state. They provide education in the craft and business of writing, opportunities for recognition and...
Candace Hardin Littlejohn to present her latest novel, The Adventures of Dr. Dorothy Jarrod Volume 1: THE ORACLE
02/22/2020 - 3:00PM
Candice Hardin Littlejohn will be coming to City Lights Bookstore on Saturday, February 22nd at 3:00 p.m. for a signing and discussion of her latest novel, The Adventures of Dr. Dorothy Jarrod Volume 1: THE ORACLE. A recently divorced dead language specialist, Dr. Dorothy Jarrod, moves from her North Carolina hometown to teach at a far off Community College and to escape her ex-husband. While teaching, she receives an offer to partake in an expedition to Scotland, where discovery and adventure...
Book Candy
Major Finds in Old Books
Mental Floss shared "five amazing things found in old books."
---
Code-obsessed novelist Vikram Chandra (Sacred Games) has created Granthika, a writing bot to keep track of complex narratives, Wired noted.
---

The Petersen House in Washington, D.C., where Lincoln died, has a 34-foot-tall stack of "books" dedicated to the 16th president, Atlas Obscura noted.
---
"Jules Verne's most famous books were part of a 54-volume masterpiece, featuring 4,000 illustrations: see them online," Open Culture wrote.
---
More book nooks: Buzzfeed showcased 14 creative book nook shelf inserts.

Great Reads
Rediscover: High Fidelity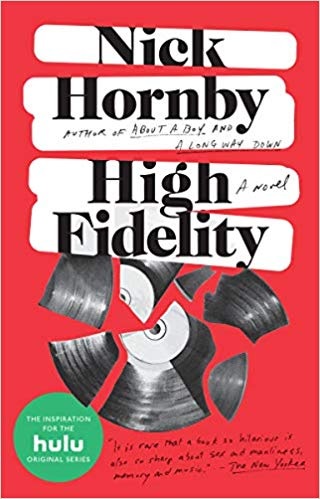 On February 14, a new adaptation of Nick Hornby's novel
High Fidelity
premiered on Hulu. In this version, Hornby's protagonist, played by John Cusack in the 2000 film, is the female owner of a record store in Brooklyn (Chicago in the film, London in the book). Zoë Kravitz plays Rob, a pop-culture obsessed woman in her mid-30s who runs Championship Vinyl alongside several employees. All 10 episodes are now available for streaming.
In Hornby's book, Rob's preoccupation with top-five music lists leads him to reconsider his five most important breakups. Rob reconnects with his exes and gets back together with one, finding meaning in pursuit of a DJ career and by confronting his fear of commitment.
High Fidelity
has solid more than one million copies since its 1995 publication. Hornby is also the author of
Fever Pitch
(1992), an autobiographical essay about his obsession with Arsenal Football Club, and the coming-of-age novel
About a Boy
(1998). He wrote the adaptation of Cheryl Strayed's
Wild: From Lost to Found on the Pacific Crest Trail
and has twice been nominated for an Academy Award for Best Adapted Screenplay. Hornby's most recent book is
Funny Girl
(2014).
High Fidelity
is available in paperback from Riverhead ($16, 9781573225519). --
Tobias Mutter
The Writer's Life
Reading with... Mary Higgins Clark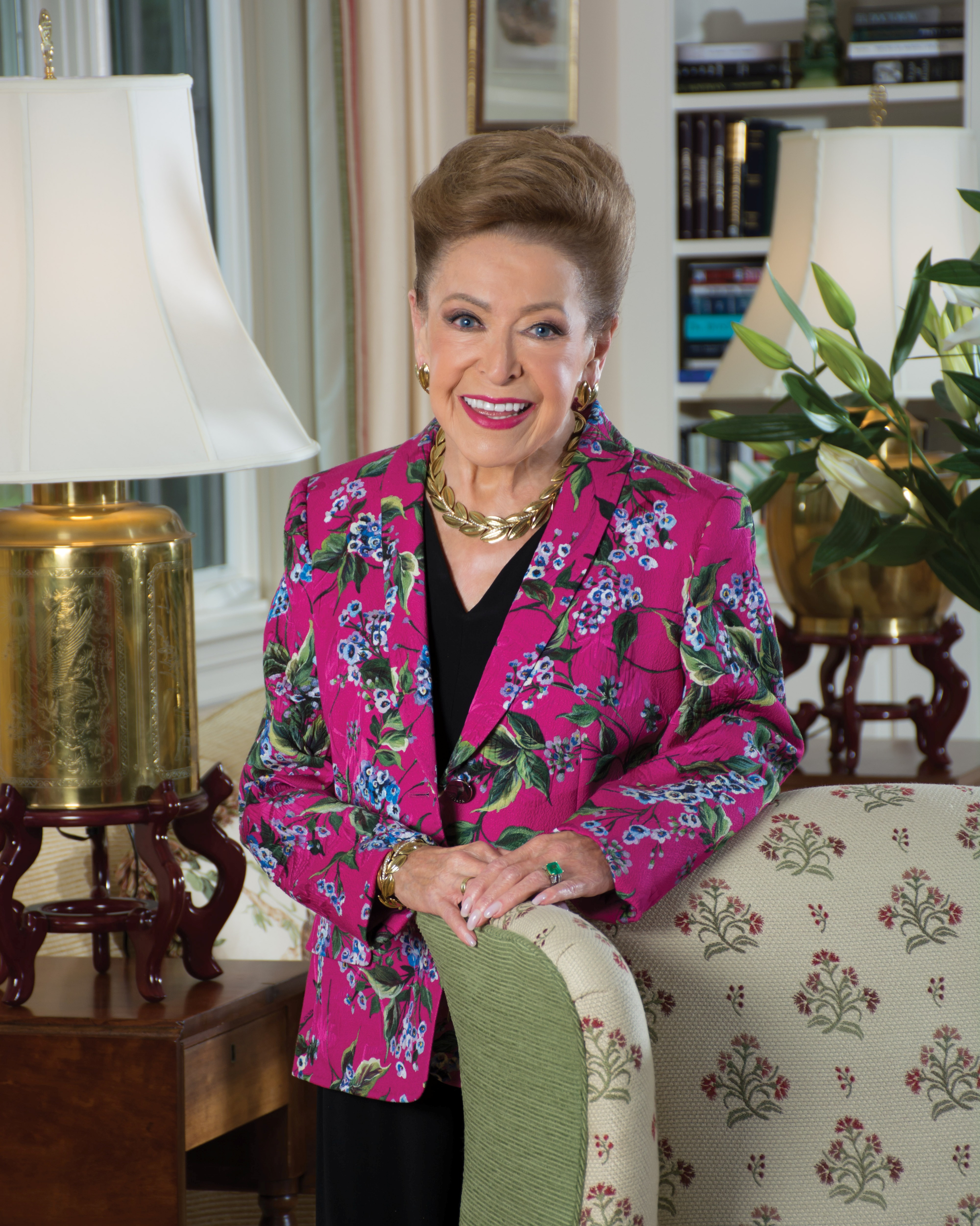 (photo: Bernard Vidal)
Mary Higgins Clark, who died last month at age 92, began her writing career in 1975, when she was nearly 50. She went on to write 40 suspense novels, four story collections, a historical novel, a memoir and two children's books. With Alafair Burke, she wrote the Under Suspicion series, including The Cinderella Murder, All Dressed in White, The Sleeping Beauty Killer, Every Breath You Take and You Don't Own Me. With her daughter Carol Higgins Clark, she co-authored five other suspense novels. There are more than one hundred million copies of her books in print in the United States alone. Her standalone thriller Kiss the Girls and Make Them Cry was recently released by Simon & Schuster. Mary Higgins Clark spoke with Shelf Awareness shortly before her death.

On your nightstand now:
Finding Dorothy by Elizabeth Letts. Am just finishing this engrossing story about Judy Garland when she was first discovered. When I was a child, she was a superstar, first as a singer, then as an actress. This novel brings back lots of old memories.
Favorite book when you were a child:
Jane Eyre. I just reread it for the umpteenth time. A truly great story. Every time you read it you'll find something you missed the previous time.
Your top five authors:
Agatha Christie
Maeve Binchy
P.D. James
Raymond Chandler
Alafair Burke
Suspense novels were always at the top of my list. When I was looking for a genre, no surprise I chose this one!
Book you've faked reading:
The Americanization of Edward Bok. I did school book reports on this title several times. I was confident that my teachers knew even less about him that I did!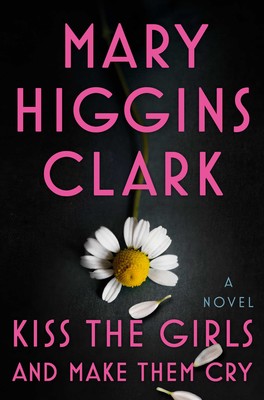 Book you're an evangelist for:
Where the Crawdads Sing by Delia Owens. This is a truly splendid tale, totally satisfying in its premise and resolution. My daughters have read it, and I've recommended it to my grandchildren.
Book you've bought for the cover:
Covers affect my purchase decision less than what's written on the book jacket. A good teaser summary can hook me.
Book you hid from your parents:
The Sheik by Edith Maude Hull. A very racy story for its day from the "desert romance" genre. A strong-willed young woman, against the advice of her friends, goes out into the desert for a month accompanied only by a male guide, and a love relationship develops. Not the type of book parents recommended to their daughters in the 1930s and 1940s.
Book that changed your life:
My book Where Are the Children? It launched my career!
Favorite line from a book:
"The end." Especially when referring to a story I wrote.
Five books you'll never part with:
To Kill a Mockingbird, Harper Lee
Confessions of St. Augustine
Trinity, Leon Uris
Tuesdays with Morrie, Mitch Albom
Evergreen, Belva Plain
Book you most want to read again for the first time:
Ulysses by James Joyce.
How technology has altered the way a mystery is written:
If in your story you want to put a body in a dumpster, it's hard to find one that doesn't have a camera pointed at it.
Book Reviews
Fiction
Scribner, $25, hardcover, 208p., 9781982133634
Mystery & Thriller
Dutton, $28, hardcover, 384p., 9781101985847
Minotaur Books, $26.99, hardcover, 384p., 9781250316806
Science Fiction & Fantasy
Knopf, $26.95, hardcover, 320p., 9780525657217
Graphic Books
St. Martin's Griffin, $19.99, paperback, 208p., 9781250165978
Social Science

Sourcebooks, $25.99, hardcover, 256p., 9781728209807
Reference & Writing
Little, Brown Spark, $27, hardcover, 352p., 9780316481885
Humor

Atria, $26, hardcover, 256p., 9781982105211
Performing Arts
Flatiron Books, $28.99, hardcover, 416p., 9781250301826
Poetry
Nightboat Books, $16.95, paperback, 80p., 9781643620169
Children's & Young Adult

Chronicle, $18.99, hardcover, 52p., ages 5-8, 9781452142975
Page Street Kids, $18.99, hardcover, 400p., ages 12-up, 9781624148880