From the Shelf
Kids' Books for Hispanic Heritage Month
From September 15 to October 15, the U.S. observes National Hispanic Heritage Month, celebrating Hispanic and Latinx Americans' heritage and culture and recognizing their contributions to the United States. Here are some wonderful children's titles written and/or illustrated by Hispanic or Latinx Americans to start the celebration a little early.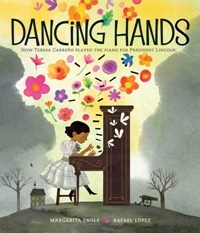 In Margarita Engle and Rafael López's Dancing Hands: How Teresa Carreño Played the Piano for President Lincoln (Atheneum, $17.99) readers ages four to eight are introduced to the Venezuela-born piano prodigy Teresa Carreño, a great but largely forgotten performer. When she was eight, war broke out in Venezuela, so Carreño's father took the family to New York City. Soon Carreño was playing with orchestras and invited to perform near and far, most dauntingly and climactically for President Abraham Lincoln and his family at the White House.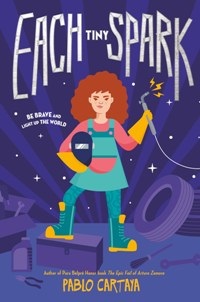 Twelve-year-old Emilia is going through a period of transition in Pablo Cartaya's Each Tiny Spark (Kokila/Penguin, $16.99, ages 10-up). As her father comes back from deployment and her mother leaves for a job interview in San Francisco, she begins learning about the inequity all around her. Each Tiny Spark shows how politics are inextricable from the personal as Emilia's Cuban-American family deals with racial and religious politics every day.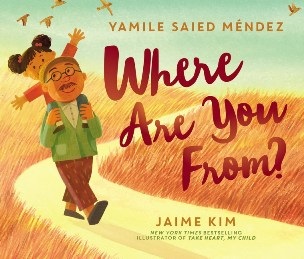 The emphatic "Where are you from?" is an all-too-familiar scenario for many people of color who call the United States "home." One little girl attempts to answer simply: "I'm from here, from today, same as everyone else." But the insistence lingers and the bewildered child can't satisfy her interrogators. She turns to her Abuelo "because he knows everything, and like me, he looks like he doesn't belong." Certain details point to a South American, likely Argentinian heritage in Yamile Saied Méndez and Jaime Kim's picture book Where Are You From? (HarperCollins, $17.99, ages 4-8), but the mostly nameless scenes also become an opportunity to acknowledge and celebrate the many backgrounds, roots and histories, of those who live in these United States.

In this Issue...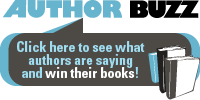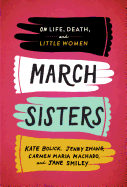 by Kate Bolick , Jenny Zhang , Carmen Maria Machado , Jane Smiley
Four esteemed authors explore their own connections to each of the four March sisters in this insightful 150th-anniversary celebration of Louisa May Alcott's Little Women.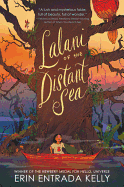 Erin Entrada Kelly's debut fantasy is an enchanting, nuanced middle-grade adventure.

A clinical psychologist presents five patient profiles to demonstrate the value of therapy and the determination and resiliency of those who engage with and face down their traumas.
Review by Subjects:
Fiction ⋅ Mystery & Thriller ⋅ Current Events & Issues ⋅ Religion ⋅ Psychology & Self-Help ⋅ Science ⋅ Travel Literature ⋅ Reference & Writing ⋅ Children's & Young Adult

Book Candy
How to Become a 'Read Out-Loud Book Hero'

Great Reads
Rediscover: Advise and Consent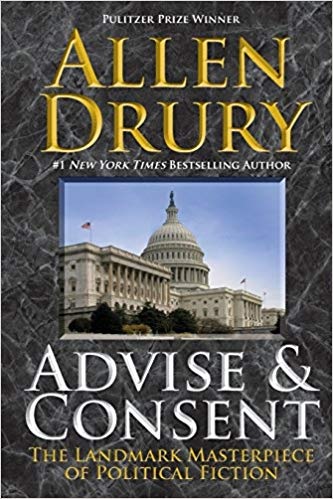 American journalist and author Allen Drury is best known for Advise and Consent, a 1959 political novel about a scandalous Secretary of State nomination process. It won the 1960 Pulitzer Prize for Fiction, spent 102 weeks on the New York Times bestseller list, spawned five sequels and made into a 1962 movie directed by Otto Preminger and starring Henry Fonda. Drury was the United States Senate correspondent for United Press between 1943 and 1945, which heavily inspired his novels. After the success of Advise and Consent, Drury wrote A Shade of Difference (1962), Capable of Honor (1966) and Preserve and Protect (1968), all set same in the same political universe. Preserve and Protect ends on a presidential assassination cliffhanger. Come Nineveh, Come Tyre (1973) and The Promise of Joy (1975) are alternate sequels, each imagining a different outcome of the assassination attempt. Drury also wrote two novels set in ancient Egypt and a trilogy following fraternity brothers over the courses of their lives. He died in 1998 at age 80.

The title of Advise and Consent comes from the U.S. Constitution, which says the president "shall nominate, and by and with the Advice and Consent of the Senate, shall appoint Ambassadors, other public Ministers and Consuls, Judges of the Supreme Court, and all other Officers of the United States." When fictional Secretary of State nominee Robert Leffingwell is accused of once belonging to a communist cell, his nomination hearings take a dark turn in a story based on the real Alger Hiss nomination scandal. Advise and Consent was republished by WordFire Press in 2017 ($29.99, 9781614755746). --Tobias Mutter

The Writer's Life
Søren Sveistrup: Exploring the Darkness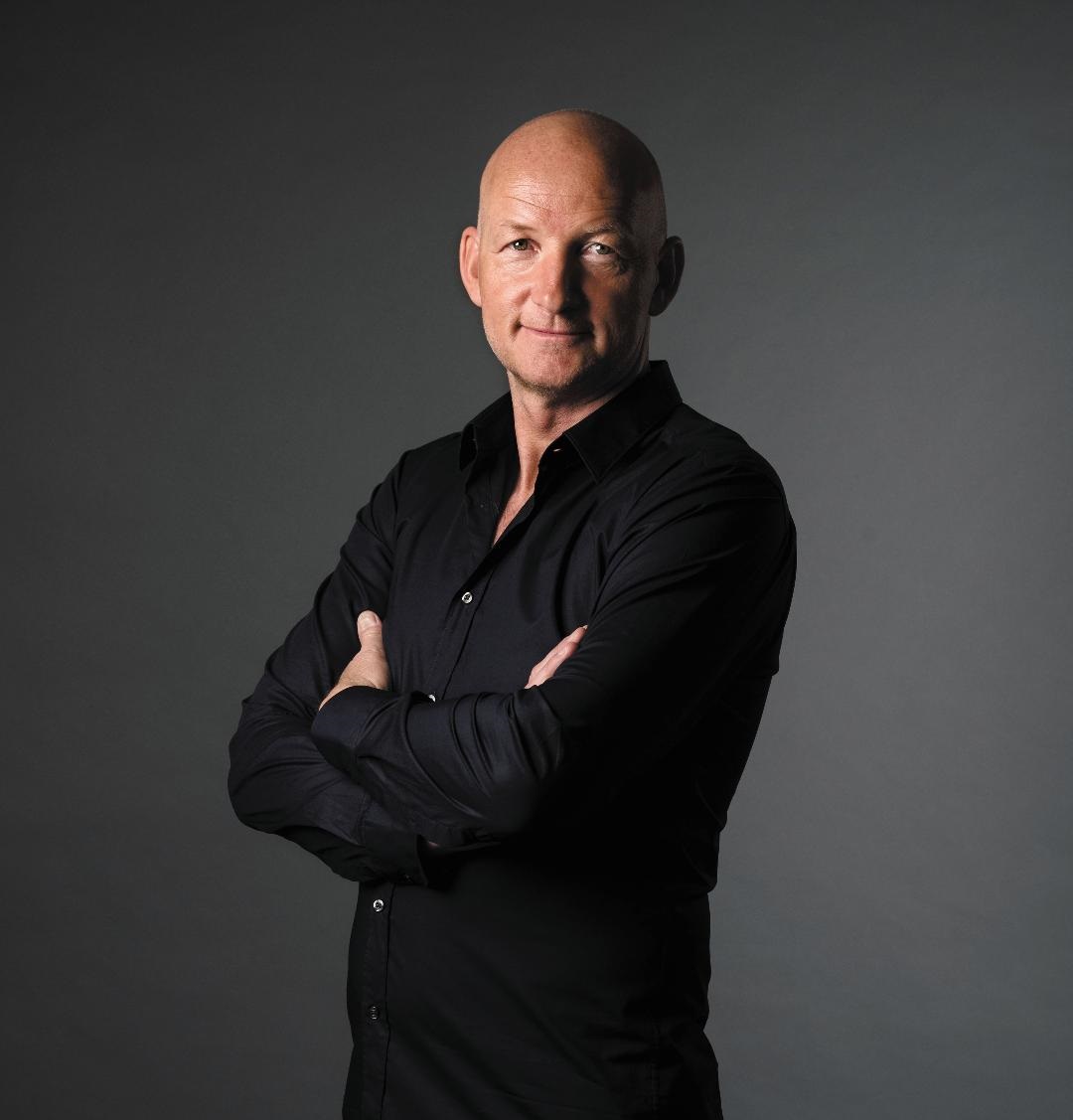 photo: Les Kaner
Søren Sveistrup is an Emmy and BAFTA Award-winning screenwriter and producer of TV series including the global hit The Killing. He also wrote the screenplay for Jo Nesbø's The Snowman. Sveistrup obtained a Master's in Literature and in History from the University of Copenhagen and studied at the Danish Film School. He lives in Denmark with his family, and The Chestnut Man (reviewed below) is his first novel.
What made you think this story should be a novel instead of a series?
I studied literature at the Copenhagen University before I attended film school, so writing a novel is actually a return to a former interest. I remember two reasons. First, I felt the need to create something on my own instead of in a team, the latter being very much the case when you write movies or TV. Secondly, I felt I could add something to the crime novel genre, at least regarding many of the crime novels I had been reading. I wanted to see if I could write a novel that kept myself and the reader on the edge of the seat during the whole roller coaster ride, in the same way I've tried to do in my scripts.
What are some differences and similarities between writing a novel and writing a script?
I approached the writing process very much the same way as always, but one of the biggest differences is that you don't have to think about how this or that situation or chapter should be transformed into a scene consisting of actors, camera angles, light settings, the right landscape, a budget, etc. You can write whatever pops into your head and you don't have to discuss it with anybody besides your publisher or agent. That's a phenomenal freedom, but it also makes it a much lonelier process. Besides that, a TV series consists of images, whereas a book is constructed solely out of words--words that create different images in every reader's mind.
You've said part of the reason you write is to explore and control your emotional landscape. What self-discoveries did you make while writing this book? Which of your own emotions ended up in The Chestnut Man?
When I initiated the book, I had many other projects. A couple of movies, a few TV series and some other things, and then I topped it with an ambitious book project. Eventually I had a mental breakdown and felt burned out for many months. When I returned to work, I decided to write the book and drop everything else; in fact, I promised myself to keep my life very simple. I realized that the burned-out side of me could be expressed through Detective Hess, while my aversion towards that feeling could be expressed through the female detective, Thulin. I guess many of my emotions are expressed in the book--my hopes, fears and anxieties. It's like that every time when you create something--you give everything you've got at that exact time.
Was either Hess's or Thulin's point of view easier to write than the other?
Hard to say. My personal mood changed while I was writing the book so I guess the POV challenges stayed the same.
In addition to emotional distress, some of the characters experience extreme physical torture. Tell us about your decision to put them through that.
To be very honest, I actually don't like to write those chapters, even though people tell me I'm good at it! They are too morbid and terrifying, even for me. But the thing is: you can't cry wolf and then never show the wolf and how the wolf terrorizes. I love whodunits and building up suspense and expressing the hopes and fears of the characters, but sometimes you just have to show the reader where the tension and fear all stem from. Some people might believe those scenes mean the writer is a sadist, but it's really the other way around--it's just me writing about my anxieties and worst-case scenarios.
Denmark consistently ranks in the top three of the happiest countries in the world, according to the UN's annual World Happiness Report. Why do you think such dark thrillers come from there?
The Danes in general are a very friendly people, so I would like to be the clever one that could answer that question--but I'm not! Maybe because of our fear that the happiness will one day disappear. Or that it will show itself to be one big illusion. Or maybe from the fact that living in one of the best welfare systems in the world doesn't mean we don't have serious problems that are being shoved under the carpet.
A wealthy society like the Scandinavian [one] means everything looks good and perfect, at least on the surface. But of course we have cracks in the surface, and maybe Scandinavians sometimes feel a greater need to hide this away because of the seemingly perfect facade. A bit like the never-ending competition on Instagram and Facebook that makes it hard for people to admit their lives are not always perfect and happy-happy. This kind of mental dishonesty accumulates frustration, anxieties and depression, which often seem to be the fuel for Scandinavian crime novels.
What's next for you? The next book in this series or back to screenwriting?
At the moment, I'm thinking about the follow-up story to The Chestnut Man. But screenwriting could also be around the corner. It depends on the next idea I get. --Elyse Dinh-McCrillis, blogger at Pop Culture Nerd
Book Reviews
Fiction
Algonquin, $26.95, hardcover, 304p., 9781616208219
Bloomsbury, $26, hardcover, 240p., 9781632864277
Arachnide Editions/House of Anansi, $17.95, paperback, 160p., 9781487006105
Mystery & Thriller
Harper, $28.99, hardcover, 528p., 9780062895363
Current Events & Issues
Atlantic Monthly Press, $27, hardcover, 356p., 9780802127433
Religion
Revell, $24.99, hardcover, 336p., 9780800736538
Psychology & Self-Help

Viking, $19.95, paperback, 368p., 9780735236967
Science
Putnam, $27, hardcover, 304p., 9780525542216
Travel Literature
Knopf, $24.95, hardcover, 240p., 9780451493958
Reference & Writing

Library of America, $21.95, hardcover, 196p., 9781598536287
Children's & Young Adult

Greenwillow, $16.99, hardcover, 400p., ages 8-12, 9780062747273
Kokila/Penguin, $16.99, hardcover, 384p., ages 9-12, 9780425290439
--- SPECIAL ADVERTORIAL OFFERINGS ---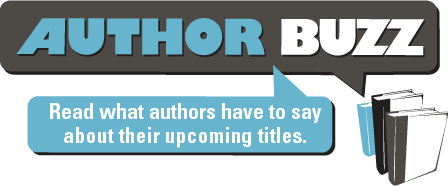 Dear Reader,

Sometimes it feels like I've been waiting to tell JT Malone's story forever. He's been around the Masters and Mercenaries universe for several years, but I never found the right heroine for him. Until Nina Blunt came along. She's a no-nonsense Brit who can take care of herself. But it's so much nicer when JT takes care of her. I hope you'll enjoy this fun adventure!

Love, Lexi
www.1001darknights.com/authors/collection-seven/lexi-blake-charmed
www.lexiblake.net

Please write to 1001DarkNights@gmail.com to enter to win one of five copies.




Publisher:
1001 Dark Nights Press

Pub Date:
June 23, 2020

ISBN:
9781951812003

List Price:
$2.99

Dear Reader,

In the small city of Denton, Pennsylvania, an infant has gone missing. Chief of Police Josie Quinn launches a desperate search for the newborn. Then her fiancé disappears. The only clue to either of these abductions is a mystery woman who remembers nothing...not even her own name. Josie has her work cut out for her in this twisty USA Today bestseller!

I'm giving away 5 copies. Please email me at lisareganauthor@hotmail.com to enter!

Lisa Regan
www.lisaregan.com




Publisher:
Grand Central Publishing

Pub Date:
May 5, 2020

ISBN:
9781538701232

List Price:
$12.99
---