From the Shelf
Reading the Wind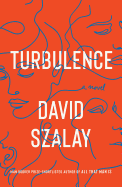 I've been reading about wind lately, and realized we're always reading about wind. Consider a beautiful passage in Michael Ondaatje's The English Patient (Vintage) that could be a wind prayer ("There is a whirlwind in southern Morocco, the aajej, against which the fellahin defend themselves with knives. There is the africo, which has at times reached into the city of Rome...."). Or David Szalay's mesmerizing novel Turbulence(Scribner), where diverse yet connected characters circumnavigate the globe like pressure systems.
Go back in time:
So he agreed to help me, and he gave me
a bag of oxhide leather and he tied
the gusty winds inside it. Zeus, the son
of Cronus, made him steward of the winds,
and he can stop or rouse them as he wishes.

Emily Wilson's brilliant translation of The Odyssey (Norton) reminds us that this precious gift from Aeolus, Keeper of the Winds, did not work out so well for Odysseus after his greedy crew opened the bag and unleashed, literally, an epic gale.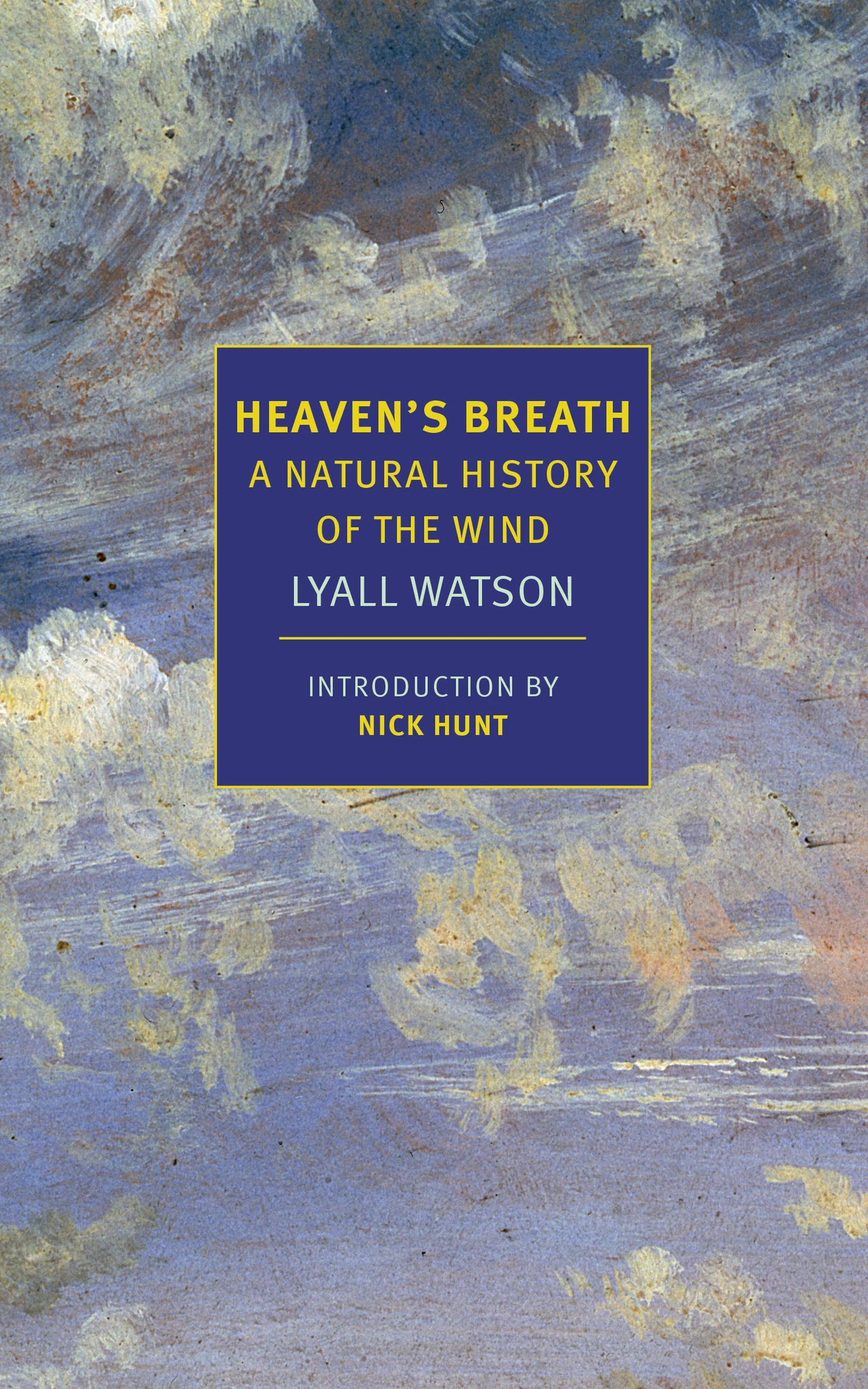 "The book in your hands is that oxhide sack. All the winds of the world are inside," Nick Hunt writes in his introduction to the NYRB Classics reprint of Lyall Watson's fascinating 1984 work, Heaven's Breath: A Natural History of the Wind. I love this book. It alters your perception of Earth.
"Living, as we do, at the bottom of an ocean of air, it is easy not to look up. To see only our immediate environment in two-dimensional terms," Watson observes. "Wind is invisible. Which immediately puts it into a category of things like love, hate and politics that we find difficult to explain, and impossible to ignore."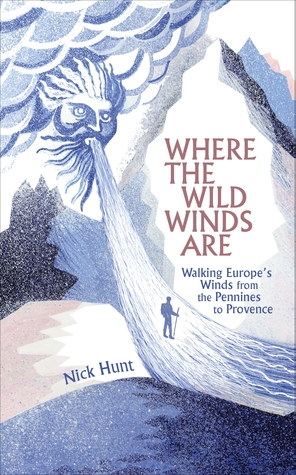 After Watson I read Hunt's Where the Wild Winds Are: Walking Europe's Winds from the Pennines to Provence (Nicholas Brealey), in which he chronicles his 2016 pilgrimage along the routes of several European winds, noting: "These were journeys into wild wind, but also into wild landscapes and the people who inhabit them; they were also, inevitably, journeys into myself."

In this Issue...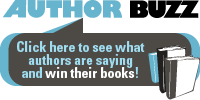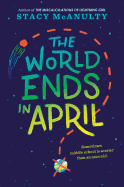 Social outcast Eleanor prepares for an imminent asteroid collision with Earth while simultaneously surviving the tribulations of middle school.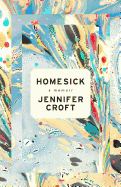 This stunning memoir with photos is a love letter from one sister to another, a celebration of language and a story of devotion and disaster.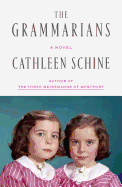 This sharp-witted novel x-rays the relationship of twin sisters who begin life with a love of words that later tears them apart.
Review by Subjects:
Fiction ⋅ Mystery & Thriller ⋅ Science Fiction & Fantasy ⋅ Romance ⋅ Food & Wine ⋅ Biography & Memoir ⋅ History ⋅ Social Science ⋅ Sports ⋅ Children's & Young Adult

Book Candy
Literary Paper Dolls

David Shannon: When All You Have Is a Hammer...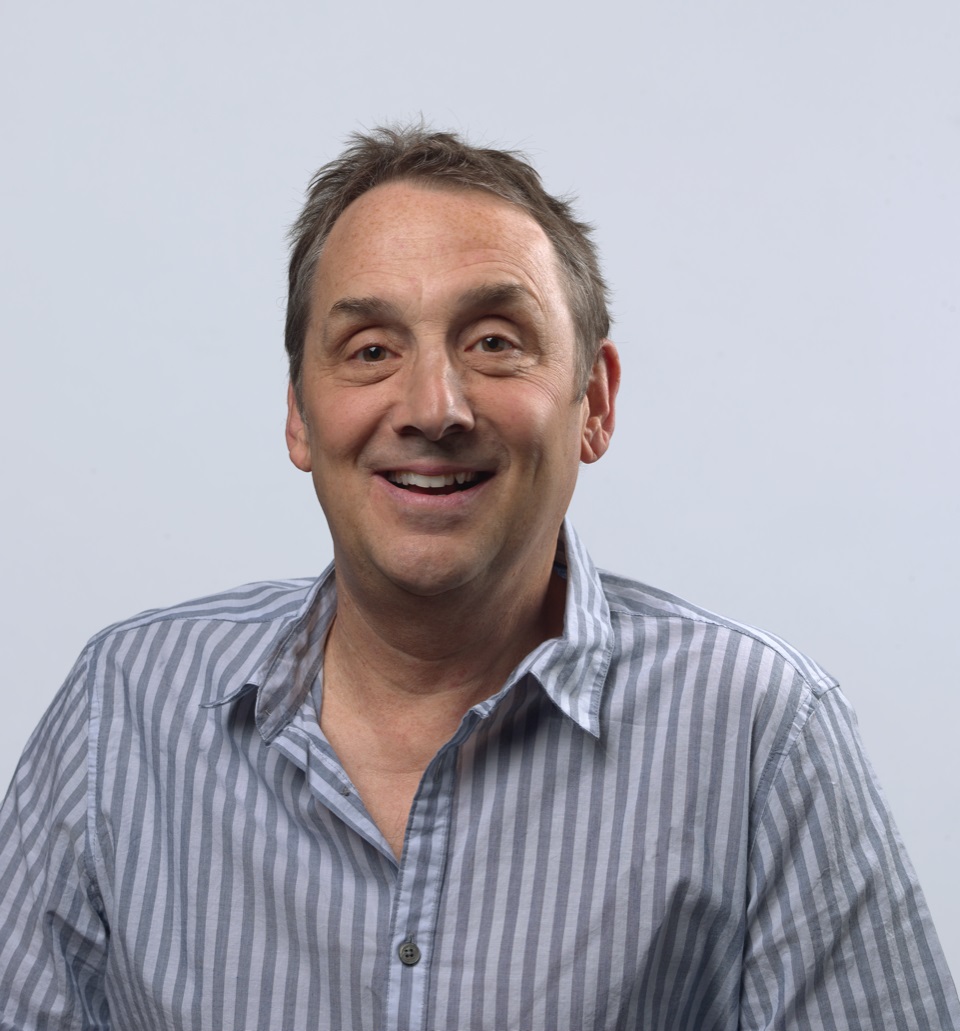 David Shannon
(photo: Blue Trimarchi ArtWorks)
David Shannon grew up in Spokane, Wash., and graduated with a BFA in illustration from Art Center College of Design in Pasadena, Calif. In 1983, he moved to New York City and worked as a freelance editorial illustrator. David's work appeared in many publications, including Time, Newsweek, Rolling Stone and the New York Times, as well as numerous book jackets and posters. In 1988, he began illustrating children's books and has since written and/or illustrated more than 40 picture books, including the bestsellers A Bad Case of Stripes, Duck on a Bike, Alice the Fairy and the semi-autobiographical, No, David!, which received a Caldecott Honor in 1999. His latest book is Mr. Nogginbody Gets a Hammer, in which the theatrically clueless Mr. Nogginbody gets carried away by successfully fixing a loose nail in his floor and starts imagining that anything resembling a nail can be fixed with a sturdy whack from his new hammer.
Hello David! Mr. Nogginbody Gets a Hammer is really fun and off-beat with a pretty clear message (and hopeful end!). What made you want to write a book about the "law of the instrument?"
Ha--thank you! Well, I've always thought that was a very pithy observation, and so apropos of the times we're living in. I was looking for a story to go along with the character of Mr. Nogginbody--something that was kind of absurd and unconventional, but that kids would get a kick out of. I was playing around with several ideas and Hammer was the one that said "Pick me! Pick me!"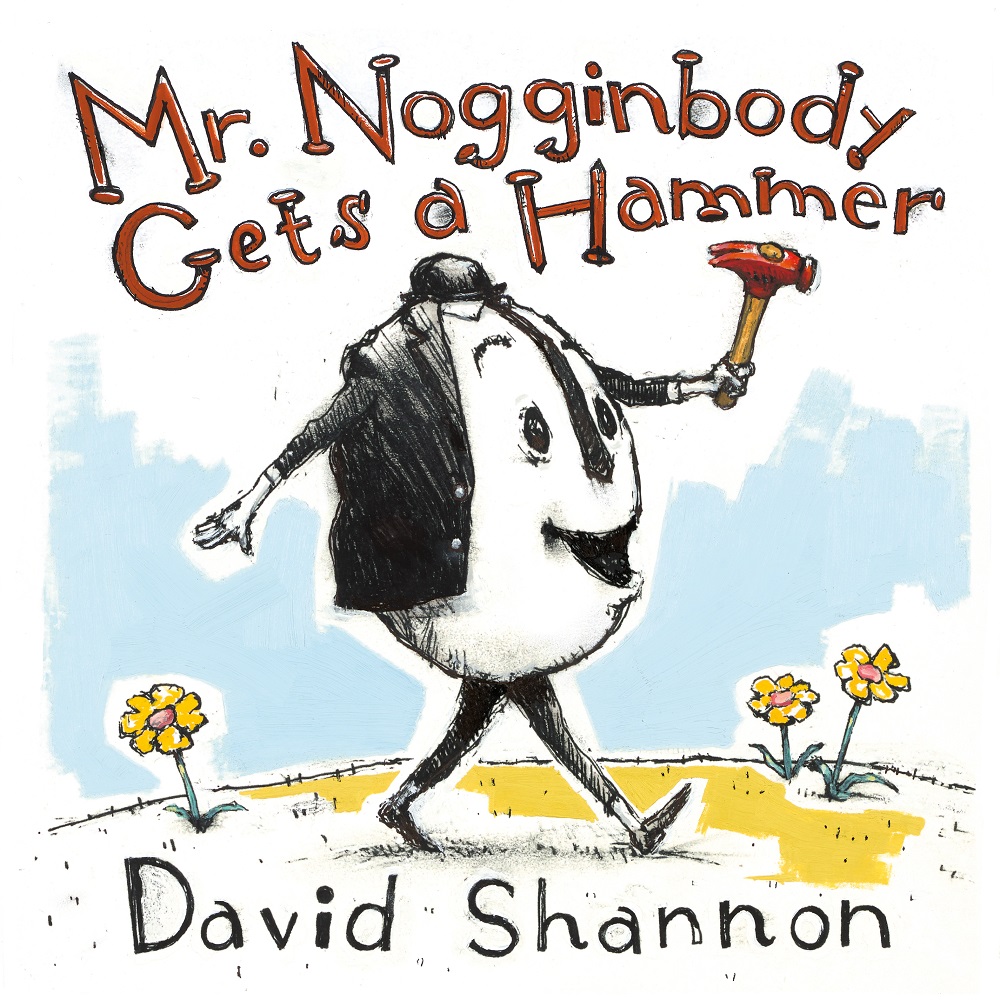 How did you develop the illustrative style of this book? How did Mr. Nogginbody get his look?
He started out as a doodle in my sketchbook--sometimes I like to draw "nonsense people." He made me laugh so I kept fooling around with him and drawing him doing different stuff.
You also worked with a very limited color palette. Mr. Nogginbody is entirely black-and-white and the pops of color come from the occasional flowers, signs, background shading. Did you make a conscious decision to keep this world primarily black-and-white?
Yeah, I always saw him as black and white in an odd little world, but I thought I was going to paint it. Usually I sketch out a book in pencil on tracing paper and paint the finishes, but this time the whole thing kind of evolved in my sketchbook with these ink drawings. I really liked their immediacy so I decided to use them for the book, with some minimal color added in paint to go with Mr. Nogginbody's pared-down surroundings. It ended up being a pretty significant departure--and a lot of fun!
The concept that "if all you have is a hammer, everything looks like a nail" has been attributed to Abraham Maslow, Abraham Kaplan, Mark Twain, the Buddha, the Bible, financier Bernard M. Baruch. Is this your sly attempt to get on that list?
Wow--you've done some research! I only knew about Maslow. I don't belong on that list, but I hope they'd all get a kick out of Mr. Nogginbody!
Rex Ogle's Free Lunch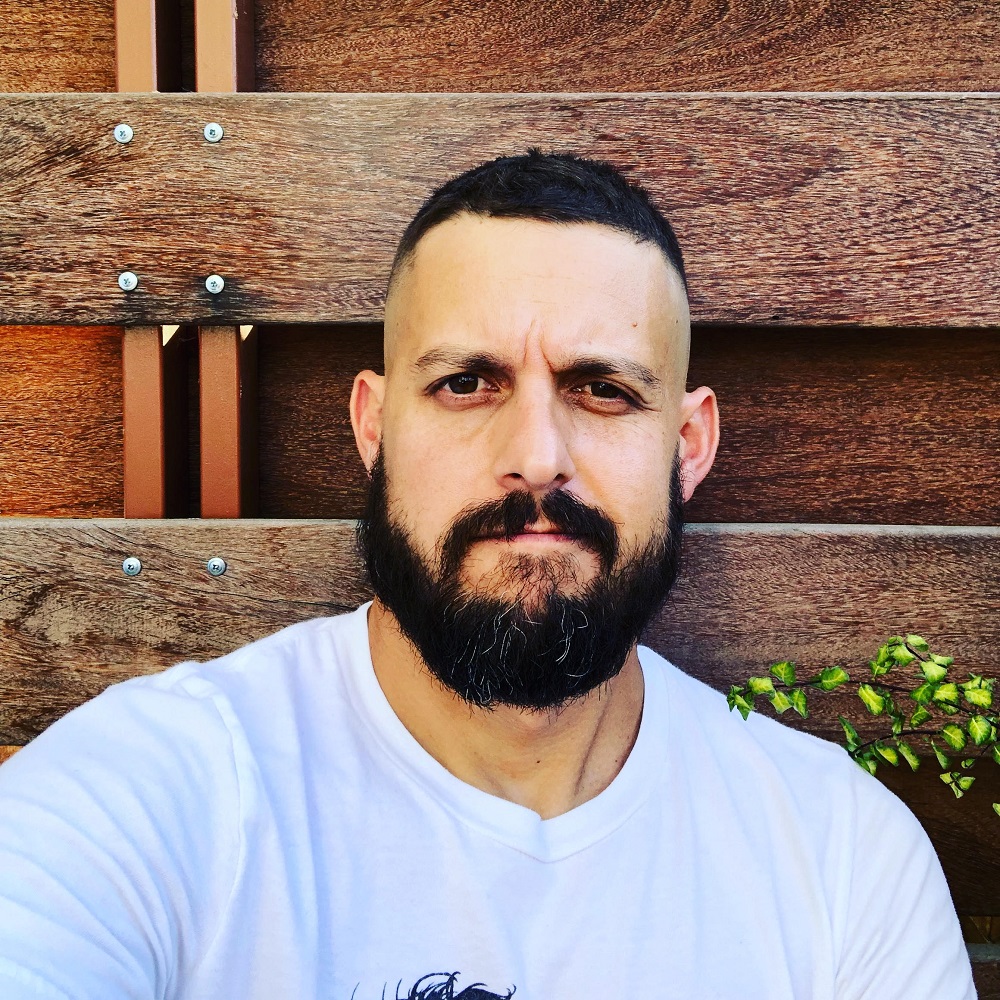 photo: Rex Ogle
Rex Ogle began his editorial career at DC Comics, working on flagship titles like Justice League, Teen Titans and Superman/Batman. From there, he moved to Scholastic where he helmed New York Times bestselling series like Star Wars: Jedi Academy and Study Hall of Justice, and later, Little Brown for Young Readers, where he developed titles such as the Classroom 13 series and Neil Patrick Harris's Magic Misfits. Rex Ogle has more than 100 published titles in the children's space under various pen names, but is most proud of the ones he writes under his own name. Free Lunch is the story of Rex Ogle's first semester in sixth grade when he was on his school's free lunch program. Grounded in the immediacy of physical hunger and the humiliation of having to announce it every day in the school lunch line, Rex's is a compelling story of a more profound hunger--that of a child for his parents' love and care.
Thanks for chatting with Shelf, Rex! Free Lunch is your middle-grade debut. Why did you want to tell your story to this age group?
Middle grade readers are at that age where they are entering a difficult time in their lives. They're learning about themselves and the world, dealing with changing bodies and evolving friendships and dealing with heavy emotional issues. I wanted to share my story so that they could see a perspective that might either mirror their own, or be completely foreign to them. If my readers are dealing with similar things--like poverty or domestic violence--I hope it lets them know they aren't alone, and offers some hope. And if these difficult topics are alien to the reader, then perhaps it will give them some awareness and compassion for those dealing with these issues.
With my book, I also wanted to push the boundaries a bit. Not because I want to be salacious, but because we live in a world where young readers are exposed to heavy themes every single day--be it through TV or video games or music or movies or friends or the internet. As an uncle of six awesome youths, I want to keep my nieces and nephews as innocent as possible for as long as possible. But I also know they're more mature than adults give them credit for. Preventing exposure is impossible in today's world. So rather than try to hide them from difficult truths, I would like to enlighten them--gently and carefully--in order to start open and honest conversations about hard things they might not fully understand.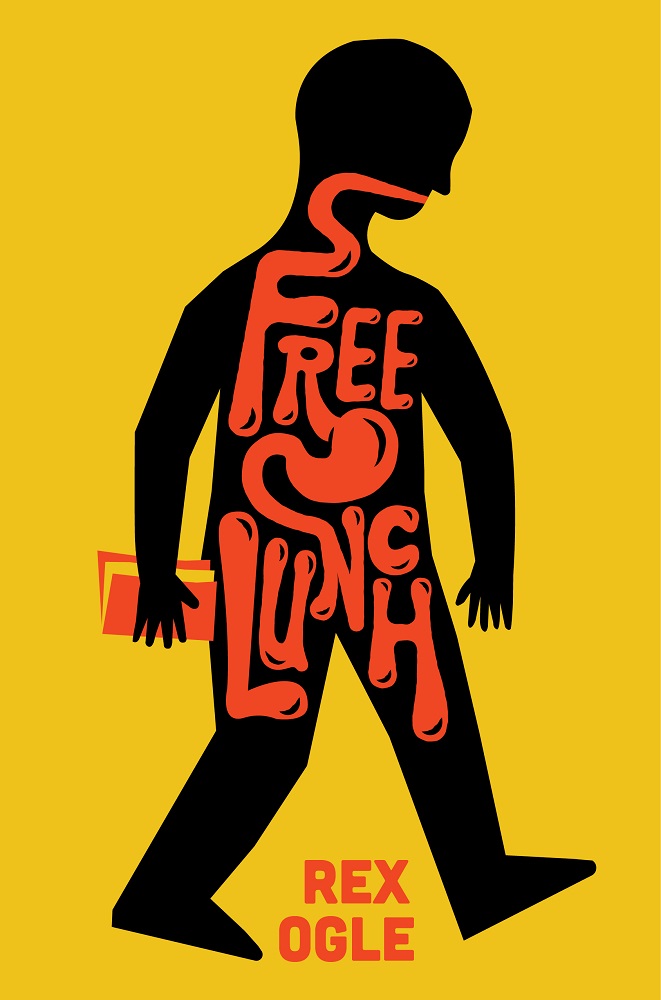 You have done a fair amount of writing for comics and graphic novels. How was the experience of writing Free Lunch similar? Different?
Writing graphic novels and comics is fantastic, because you're essentially sharing the workload with a team. With sequential art storytelling, the writer first writes the manuscript, which describes panels and offers dialogue. Then, the artist does the heavy-lifting. Sometimes there's also a different colorist, and of course the letterer. With prose, it's a very different kind of storytelling. The author has to rely exclusively on their own skills to "paint the picture" in the mind of the reader. Graphic novels are a collaboration, so even when you're telling a dark story you don't feel alone.
With prose--especially a memoir like Free Lunch--you're completely on your own.
Your story deals with very difficult topics. Was it hard to write those chapters?
Absolutely. Of all the things I've written, Free Lunch was the hardest thing I've ever written. For most of my life I've dealt firsthand with depression, anxiety and panic attacks. I've always wondered whether I was born with it, or if it was a direct result of my childhood. So, delving into my past to relive some of the more awful moments, I found myself having more anxiety than ever. In the end, it turned out to be a good exercise. I was able to confront those moments and remind myself that they were in the past, that I survived, that I was safe now and that my story might help others.

Book Reviews
Fiction

Sarah Crichton/Farrar, Straus & Giroux, $27, hardcover, 272p., 9780374280116
Ecco, $26.99, hardcover, 240p., 9780062676108
Mystery & Thriller
Minotaur Books, $27.99, hardcover, 320p., 9781250159779
Science Fiction & Fantasy
Tor, $25.99, hardcover, 448p., 9781250313195
Romance
Berkley, $15, paperback, 336p., 9781984805386
Food & Wine
Sourcebooks, $29.99, hardcover, 304p., 9781492697879
Biography & Memoir

Unnamed Press, $28, hardcover, 256p., 9781944700942
History
Avid Reader/Simon & Schuster, $30, hardcover, 512p., 9781501182204
Social Science
Little, Brown, $30, hardcover, 400p., 9780316478526
Sports
University of Nebraska Press, $29.95, hardcover, 264p., 9780803299962
Children's & Young Adult

Random House, $16.99, hardcover, 368p., ages 8-12, 9781524767617
Sterling, $16.95, hardcover, 32p., ages 3-7, 9781454931843
--- SPECIAL ADVERTORIAL OFFERINGS ---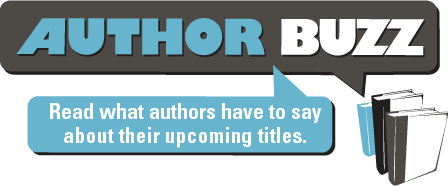 Dear Reader,

Sometimes it feels like I've been waiting to tell JT Malone's story forever. He's been around the Masters and Mercenaries universe for several years, but I never found the right heroine for him. Until Nina Blunt came along. She's a no-nonsense Brit who can take care of herself. But it's so much nicer when JT takes care of her. I hope you'll enjoy this fun adventure!

Love, Lexi
www.1001darknights.com/authors/collection-seven/lexi-blake-charmed
www.lexiblake.net

Please write to 1001DarkNights@gmail.com to enter to win one of five copies.




Publisher:
1001 Dark Nights Press

Pub Date:
June 23, 2020

ISBN:
9781951812003

List Price:
$2.99

Dear Reader,

In the small city of Denton, Pennsylvania, an infant has gone missing. Chief of Police Josie Quinn launches a desperate search for the newborn. Then her fiancé disappears. The only clue to either of these abductions is a mystery woman who remembers nothing...not even her own name. Josie has her work cut out for her in this twisty USA Today bestseller!

I'm giving away 5 copies. Please email me at lisareganauthor@hotmail.com to enter!

Lisa Regan
www.lisaregan.com




Publisher:
Grand Central Publishing

Pub Date:
May 5, 2020

ISBN:
9781538701232

List Price:
$12.99
---