From the Shelf
In Gratitude for the Lives of Three Giants
"Your books must be printed on scar tissue," a librarian once told editor Dick Jackson, as he proudly recalled during his keynote at the Cooperative Children's Book Center in Madison, Wis., in 1995.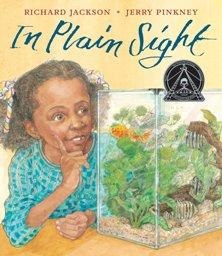 To think of Dick Jackson, who died last month, is to think of his bravery--publishing Judy Blume's Are You There, God? It's Me, Margaret (1970), for instance. It taught so many of us blossoming women what was happening with our bodies, yes, but more importantly it validated the questioning that comes with young adulthood. Chris Raschka's Yo! Yes? Brian Floca's Moonshot. Cynthia Rylant's Missing May. As editor, Jackson took journeys with creators that pushed new frontiers, and then became an author himself with In Plain Sight (Roaring Brook, $17.99), a picture book illustrated by Jerry Pinkney.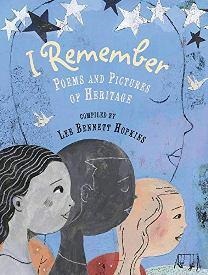 Lee Bennett Hopkins, who passed away in August, ushered dozens of new poets into the field of children's books, introducing them to editors, and their work to children, librarians and booksellers. His own journey began in 1969 with a wish to introduce Langston Hughes (Knopf) to children; he often included a poet's early work in his many anthologies, and championed poetry in schools, libraries and bookstores. How fitting that he leaves I Remember (Lee & Low, $19.95) as his parting gift. Not all writers make good teachers. Lee Bennett Hopkins was both.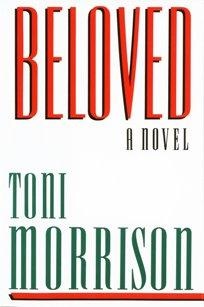 So was Toni Morrison, whom we also lost this year. I heard her speak at Princeton; Morrison was not yet on the faculty, and I was visiting a friend, who was writing her senior thesis on Song of Solomon. Morrison read from her not-yet-published Beloved, the scene in which Paul D stands behind Sethe, stirring a pot on the stove, tracing the tree-shaped scar on her back. She held us spellbound.
In gratitude for these three giants in the field of writers and teachers. --Jennifer M. Brown, senior editor

In this Issue...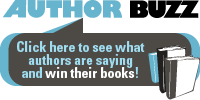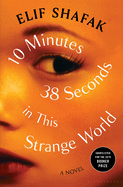 Turkey's leading female author tells a powerful story of friendship among social outcasts residing in Istanbul's gritty underbelly.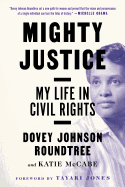 by Dovey Johnson Roundtree , Katie McCabe
This memoir by pathbreaking black attorney Dovey Johnson Roundtree deserves a spot alongside works by and about Pauli Murray and Barbara Jordan.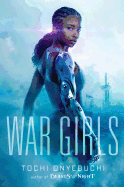 Tochi Onyebuchi's YA War Girls takes a war from Nigeria's past and places it in its future.
Review by Subjects:
Fiction ⋅ Mystery & Thriller ⋅ Biography & Memoir ⋅ History ⋅ Social Science ⋅ Reference & Writing ⋅ Humor ⋅ Poetry ⋅ Children's & Young Adult

Book Candy
Advice for the Impatient Writer
Lit Hub shared "Kurt Vonnegut's advice for the impatient writer."
---
Author Nicola Upson chose her top 10 golden age detective novels for the Guardian.
---
Charlotte Brontë's final "Little Book" is returning to Haworth after the Brontë Society purchased it at auction for $665,000, Mental Floss wrote.
---
Stationery update: Atlas Obscura explained "how elephant poop becomes fancy paper in Sri Lanka."
---
Bookshelf featured Ashley Fuchs's Llama Bookshelf, a "plywood CNC milled Llama with three cut outs for books or plants and one shelf."

Great Reads
Rediscover: Richard Nelson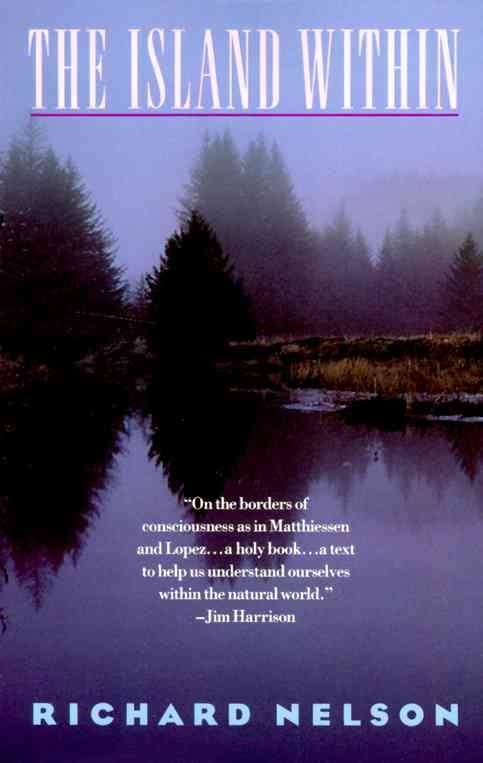 Anthropologist, naturalist and author Richard Nelson died November 4 at age 77. He was born in Wisconsin, received his doctorate from UC Santa Barbara and spent years living with interior Alaska Native communities. He wrote a series of ethnographic works on the Iñupiat, Gwich'in and Koyukon Athabascan people, including Make Prayers to the Raven (1986), Shadow of the Hunter (1980) and Hunters of the Northern Forest (1969), all published by the University of Chicago Press. Nelson's writing style turned more literary with The Island Within (1989), about his exploration of an unnamed island in the Pacific Northwest and the benefits of Koyukon wisdom, and Heart and Blood: Living with Deer in America (1998), both published by Vintage.

Nelson was the Alaska State Writer Laureate from 1999-2001. He also hosted the public radio show Encounters, which took listeners across Alaska via Nelson's recordings of polar bears growling, peregrine falcons crying and killer whales splashing, among many other samples. Lisa Busch, executive director of the Sitka Sound Science Center, said: "Sometimes I step outside my door, and just like everybody else in Sitka, you might hear a kingfisher or a squirrel or a thrush and maybe you don't think anything of it. But, for me, I often stop and think, 'What would Nels say about this?' How excited would he be and enthusiastic would he be about this sound and what it means to us? And what it means to our heart and spirit?"

The Writer's Life
Reading with... Jasmin Kaur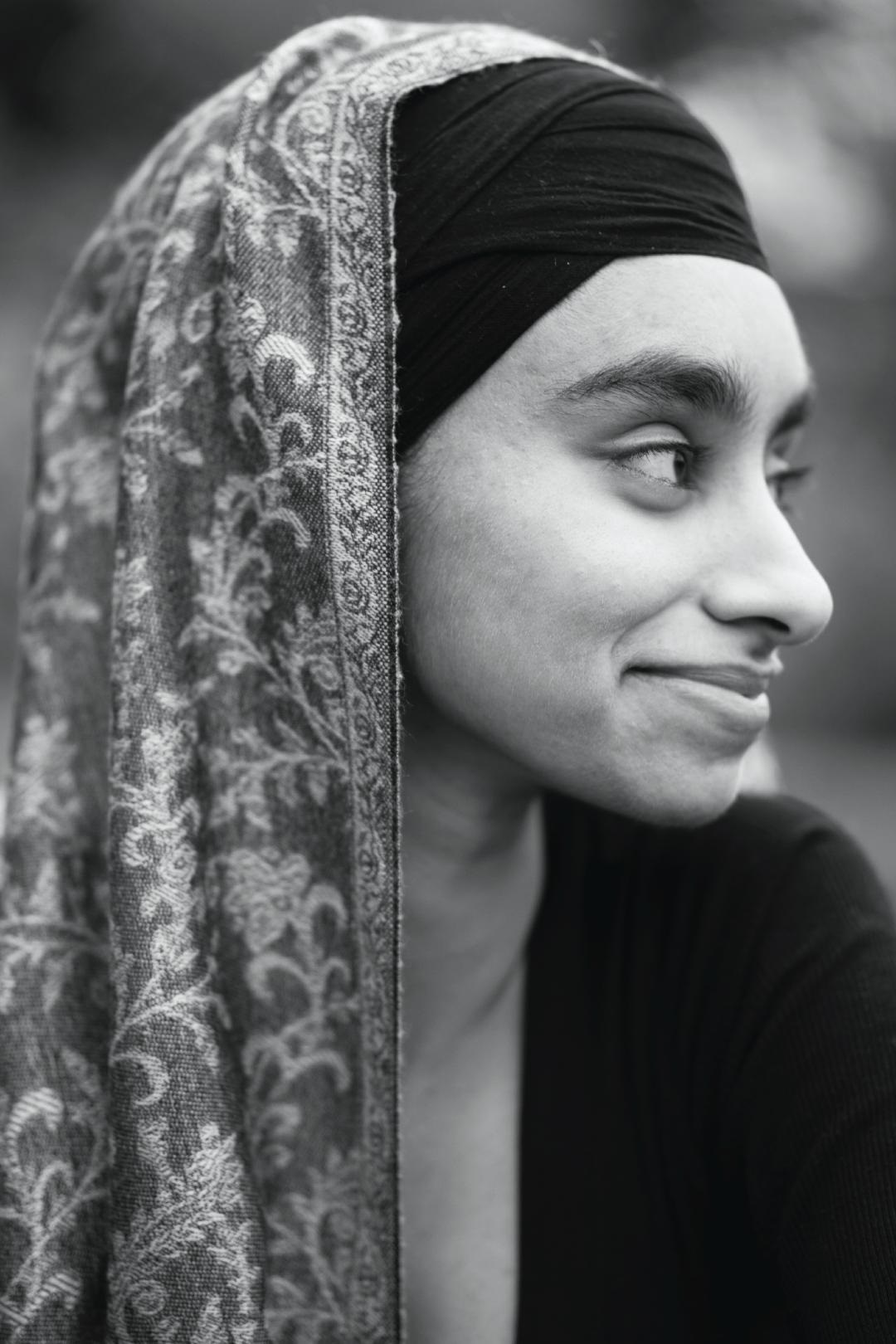 photo: Jasjit Mankoo
Jasmin Kaur is a writer, illustrator and spoken-word artist living in Vancouver, B.C. Her writing, which explores feminism, social empowerment, love and survival, acts as a means of healing and reclaiming identity. An arts facilitator and fourth-grade teacher, Kaur has been leading creative writing workshops for young people in North America, the U.K. and Australia the last five years. Her debut novel for young adults, When You Ask Me Where I'm Going, is now available from HarperCollins Children's Books.
On your nightstand now:
Right now, I'm digging into The Stationery Shop by Marjan Kamali, and I cannot stress how much I love this book. The imagery is gorgeous, the writing is immersive and the plot is masterfully crafted. This book--which has instantly become an all-time favorite--rivetingly explores young love and the experiences of an Iranian teenage girl across time and space.
Up next are Other Words for Home by Jasmine Warga, The Ministry of Utmost Happiness by Arundhati Roy, Wilder Girls by Rory Power and The Sun Is Also a Star by Nicola Yoon.
Favorite book when you were a child:
There's no question that it was the Harry Potter series. I'm not sure how many times I read and re-read each book, but I distinctly remember my excitement when Harry Potter and the Deathly Hallows was released: at midnight on the book's release date, I went to my local bookstore and joined a long lineup of readers eager to get their hands on the book as soon as it was available. I then devoured the book in less than two days. I hope to encounter another series in my lifetime that gets me so excited!
Your top five authors:
Marjan Kamali, Neil Gaiman, Arundhati Roy, Safia Elhillo and Andrea Gibson.
Book you've faked reading:
Wow, it feels strange to admit this! After being assigned Jane Austen titles throughout high school and never finishing a single one, I suppose it would be a worthwhile reminder to my fellow teachers that kids don't always engage with books that don't speak to their lived experiences. In other words, consider the criticality and power in assigning more books by contemporary authors of color.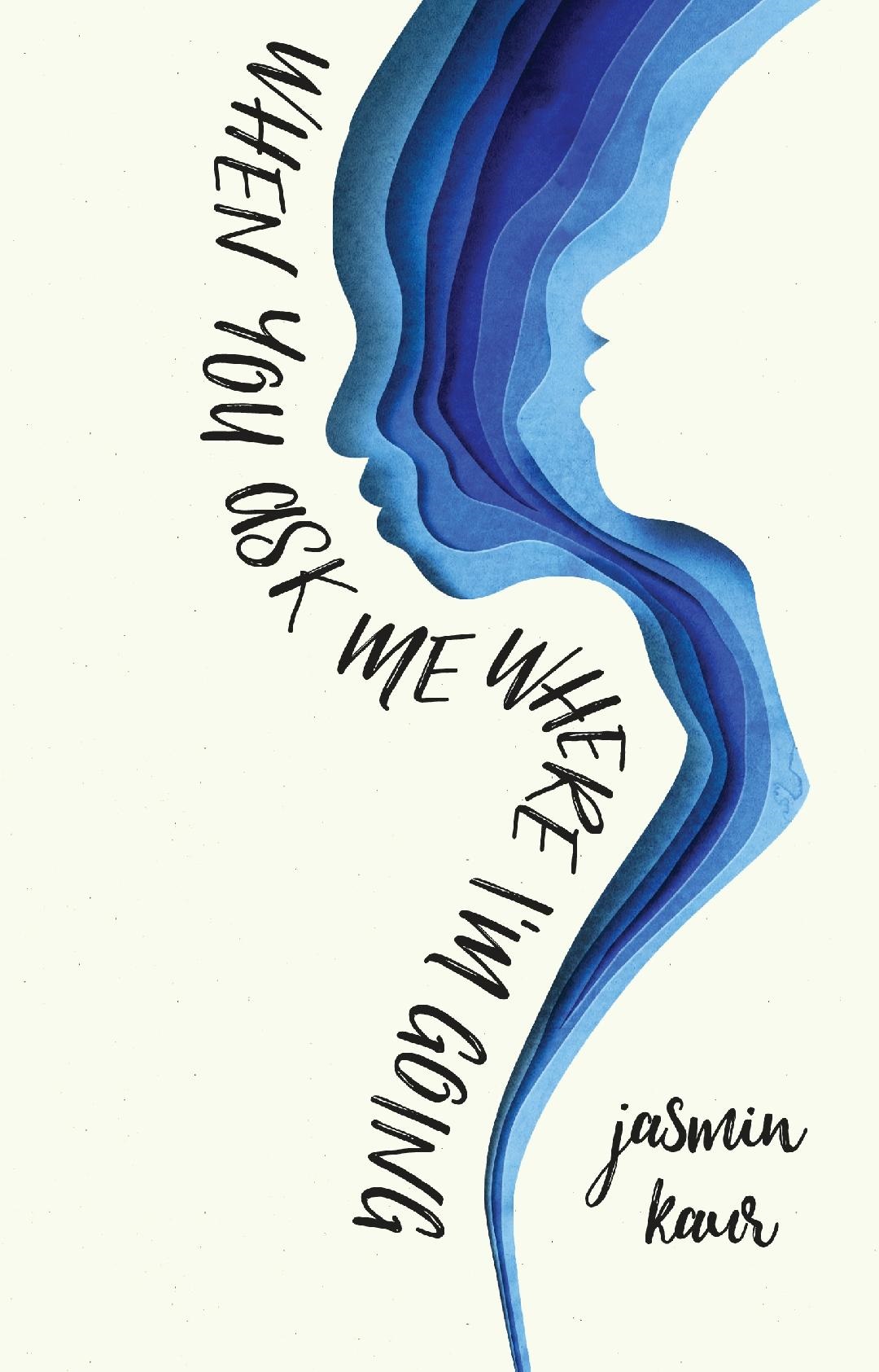 Book you're an evangelist for:
Right now, it's easily Marjan Kamali's The Stationery Shop. I've already convinced my aunt and sister to get their hands on it, and I'm impatiently waiting for all of my friends to do the same. I'd love it if everyone in my life read it so that we can collectively gush over the gorgeous writing.
Book you've bought for the cover:
Most recently, it was Five Feet Apart by Rachael Lippincott, Mikki Daughtry and Tobias Iaconis. The cover art stole my heart, and I knew I needed it, no questions asked.
Book you hid from your parents:
I can't remember hiding many books from my parents, but I think that in the eighth grade, I was discreet about reading Sister Souljah's The Coldest Winter Ever because of the sexual content. It was one of my favorites, and even if my parents were to have disapproved of the sex, I would have found a way to finish it.
Book that changed your life:
I probably sound like a broken record, but it would have to be the Harry Potter series. The books did for me what all good books should do--they became a refuge, a safe place, a world where I could lose track of my surroundings and find a sense of home.
Favorite line from a book:
Dumbledore: You ask me, of all people, how to protect a boy in terrible danger? We cannot protect the young from harm. Pain must and will come.
Harry: So I'm supposed to stand and watch?
Dumbledore: No. You're supposed to teach him how to meet life.
--Jack Thorne, J.K. Rowling and John Tiffany, Harry Potter and the Cursed Child
Five books you'll never part with:
Persepolis by Marjane Satrapi, The Handmaid's Tale by Margaret Atwood (critical reading in the world we live in!), Take Me with You by Andrea Gibson, The January Children by Safia Elhillo and If They Come for Us by Fatimah Asghar.
Book you most want to read again for the first time:
I think I'm ready to re-read Khaled Hosseini's The Kite Runner. The last time I had my hands on this painfully beautiful book was the 10th grade, and I can remember how much it affected me back then. After that, I'd love to immerse myself in Hosseini's other works.
Book Reviews
Fiction

Bloomsbury, $27, hardcover, 320p., 9781635574470
Mystery & Thriller
Atria, $27, hardcover, 352p., 9781501190100
Atlantic Monthly Press, $26, hardcover, 9780802147400
Biography & Memoir

Algonquin, $16.95, paperback, 304p., 9781616209551
History
Potomac Books, $29.95, hardcover, 304p., 9781640122048
Social Science
HarperOne, $19.99, hardcover, 176p., 9780062948168
Reference & Writing
University of Chicago Press, $25, hardcover, 240p., 9780226589176
Seven Stories Press, $32.95, hardcover, 432p., 9781609809621
Humor
Harper Perennial, $16.99, paperback, 272p., 9780062867872
Poetry
Tin House, $15.95, paperback, 84p., 9781947793576
Children's & Young Adult

Razorbill, $18.99, hardcover, 464p., ages 12-up, 9780451481672
Aladdin, $17.99, hardcover, 256p., ages 9-13, 9781534435728
Tate Publishing, $16.99, hardcover, 32p., ages 5-up, 9781849766241
--- SPECIAL ADVERTORIAL OFFERINGS ---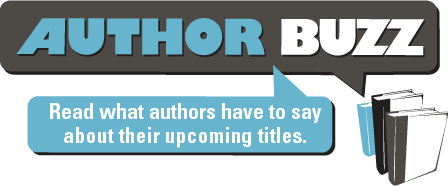 Dear Reader,

Sometimes it feels like I've been waiting to tell JT Malone's story forever. He's been around the Masters and Mercenaries universe for several years, but I never found the right heroine for him. Until Nina Blunt came along. She's a no-nonsense Brit who can take care of herself. But it's so much nicer when JT takes care of her. I hope you'll enjoy this fun adventure!

Love, Lexi
www.1001darknights.com/authors/collection-seven/lexi-blake-charmed
www.lexiblake.net

Please write to 1001DarkNights@gmail.com to enter to win one of five copies.




Publisher:
1001 Dark Nights Press

Pub Date:
June 23, 2020

ISBN:
9781951812003

List Price:
$2.99

Dear Reader,

In the small city of Denton, Pennsylvania, an infant has gone missing. Chief of Police Josie Quinn launches a desperate search for the newborn. Then her fiancé disappears. The only clue to either of these abductions is a mystery woman who remembers nothing...not even her own name. Josie has her work cut out for her in this twisty USA Today bestseller!

I'm giving away 5 copies. Please email me at lisareganauthor@hotmail.com to enter!

Lisa Regan
www.lisaregan.com




Publisher:
Grand Central Publishing

Pub Date:
May 5, 2020

ISBN:
9781538701232

List Price:
$12.99
---